26.06.2017
On 22 June 2017, the AEB Intellectual Property (IP) Committee held its annual conference entitled "Intellectual Property Rights: Recent trends, court practices, problems and solutions".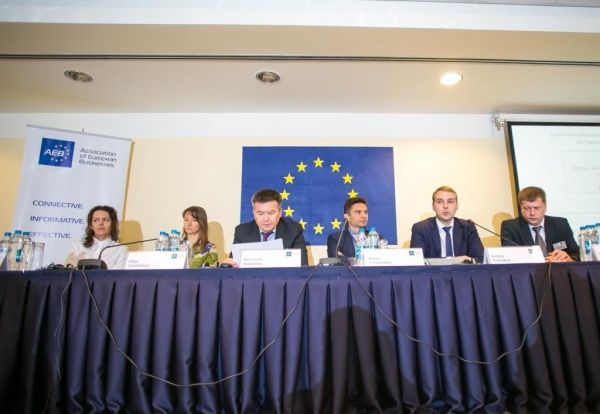 As always the Delegation of the European Union to Russia hosted the event. The Annual IP conference serves as a valuable platform for experts in intellectual property issues. It provides opportunities for its participants to learn about the most important issues in IPR protection through direct communication with representatives of the regulatory authorities, courts and leading law firms, and creates a discussion network.
The event was moderated by Anton Bankovsky, Chairman of the AEB IP Committee, Partner, CMS Russia. Ruslan Kokarev, AEB COO, and Luis Portero, Head of the Economic and Trade Section, Delegation of the EU to Russia, welcomed the participants. Speakers from Russian authorities (Rospatent, Federal Antimonopoly Service, Court for Intellectual Property Rights) and the Eurasian Economic Commission provided up-to-date information on a number of topics, just to mention the development of the Eurasian trademark system, introduction of the opposition system when considering applications for trademarks and others.
Experts of the AEB IP Committee spoke about court practice on parallel import and license agreements, IP issues related to M&A deals and big data, special restrictions in the field of intellectual property and advertising in the legislation of the World Cup 2018. 
The presentations are avaliable HERE
L-R: Maria Kolzdorf and Olga Osadchaya, Court for Intellectual Property Rights; Baurzhan Bekeshev, Eurasian Economic Commission; Anton Bankovskiy, AEB IP Committee Chairman, CMS Russia; Dmitry Travnikov, Rospatent; Vadim Kuzmin, FAS of Russia.