31.05.2017
On 31 May 2017, AEB representatives participated in the International Conference on Developing Cooperation from Lisbon to Vladivostok.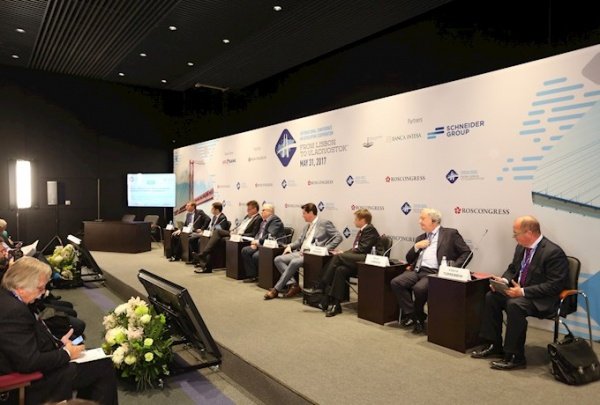 Frank Schauff, AEB CEO made a speech during conference opening. In his speech, he focused on the issues of import substitution, localisation, waste processing, consumer protection, and the topic of parallel imports.
"We are confident that the best option for today is to maintain the current regime of the regional principle of exhaustion of rights. We forecast negative consequences in the case of the introduction of "parallel imports" in one form or another", said Frank Schauff
Philippe Pegorier, AEB board member, spoke in a session dedicated to ensuring prosperity from Lisbon to Vladivostok through trade and investment. He shared the experience of international companies in reducing administrative barriers, stimulating trade and investment, and creating a quality business environment.