17.06.2020
Continuing the AEB's series, "Culture shock! Insights into the world of culture", on June 16, 2020 the AEB organized an online meeting with one of the leading figures in the world of Russian art - Vasili Tsereteli , Executive Director of the Moscow Museum of Modern Art, Vice President of the Russian Academy of Arts.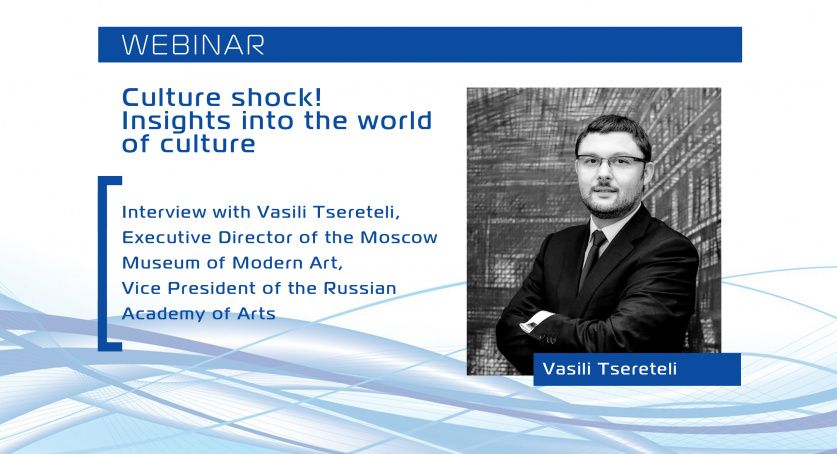 The talks were moderated by Stuart Lawson, Member of the Board of AEB, AEB Finance & Investments Committee Chairman, Senior Adviser, EY, Director, Skolkovo Ventures.
Vasili Tsereteli  told the audience about the peculiarities of the museum's work, about attracting and supporting young artists, about the thriving culture scene in Moscow and how it will adapt to the post COVID-19 world.
The interview also gave the audience the opportunity to hear of the influence on Vasili of his famous grandfather, Zurab Tsereteli, the most famous practicing artist and sculpture.
The event was  streamed via ZOOM, on the AEB Youtube channel and on the AEB page in Facebook.