07.11.2019
On 07 November, the "AHK International" networking event was organized in partnership between the Russian-German Chamber of Commerce (AHK), the Association of European Businesses (AEB) and T-Systems company.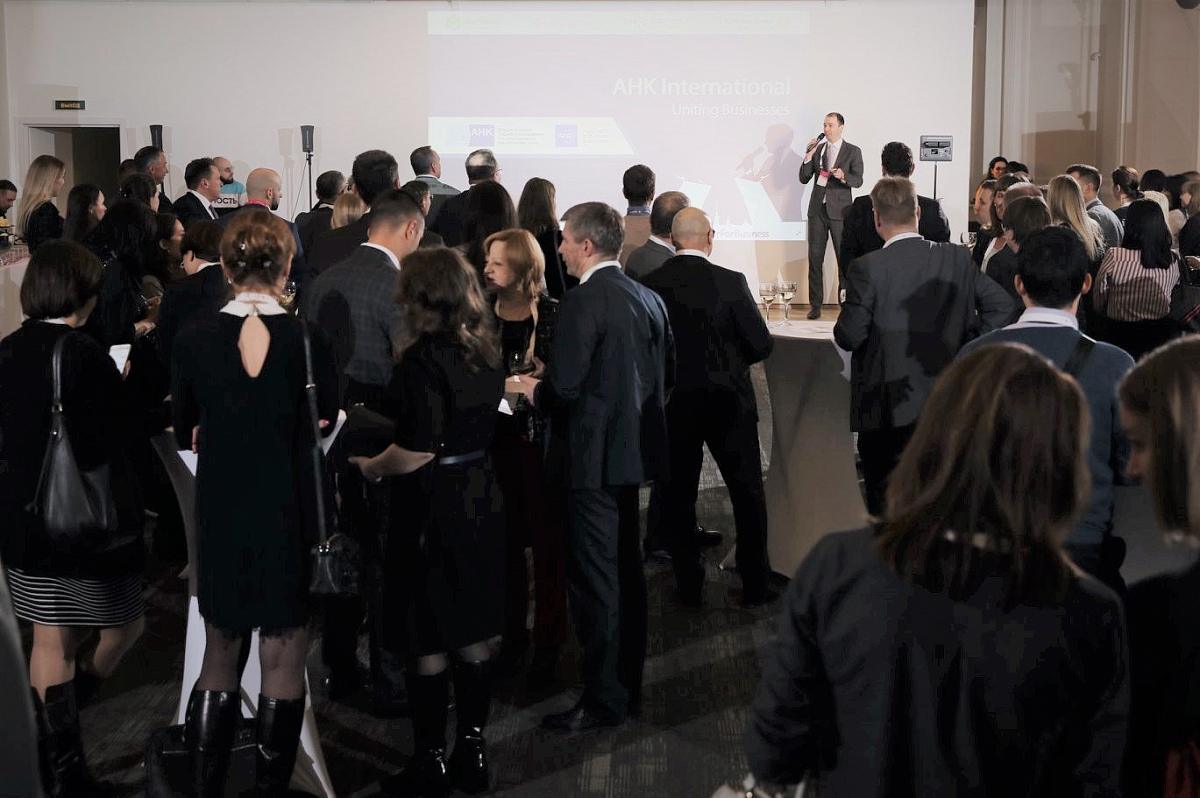 The event attracted more than 180 participants, members of the AEB North-Western Regional Committee and the AHK. In the charming atmosphere of the T-Systems office in St. Petersburg the participants had chance to establish new contacts and reinforce old relations, while enjoying tasty food and light music and participating in the wine-casino and the lottery.
We would like to thank our sponsors – "Commerzbank (Eurasija) AO" and "quality partners" for supporting this event.