09.11.2016
On November 9, 2016 the AEB North-Western Regional Committee's HR & Migration Subcommittee has held a meeting on "Labour Inspection Audit, Redundancy and Summary Dismissals: Practical cases".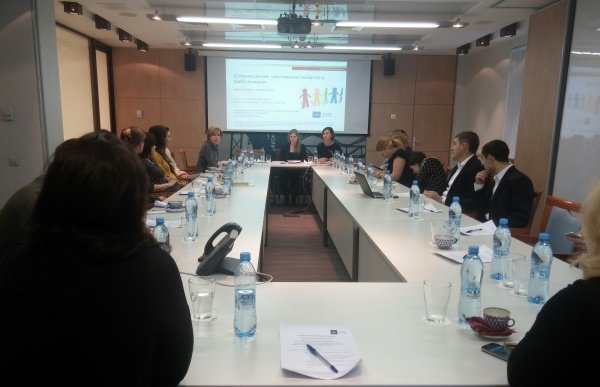 Olga Frolova, the Chief Labor Inspector, Head of Labor Security Department of Labour Inspection of St. Petersburg and Olga Gorokhova, the Chief Labour Inspector, Head of Legal Issues Department of labor Inspection of St. Petersburg were invited to the meeting to brief on practical cases on main process of planned and unplanned inspection, identification of violations in the sphere of labor protection.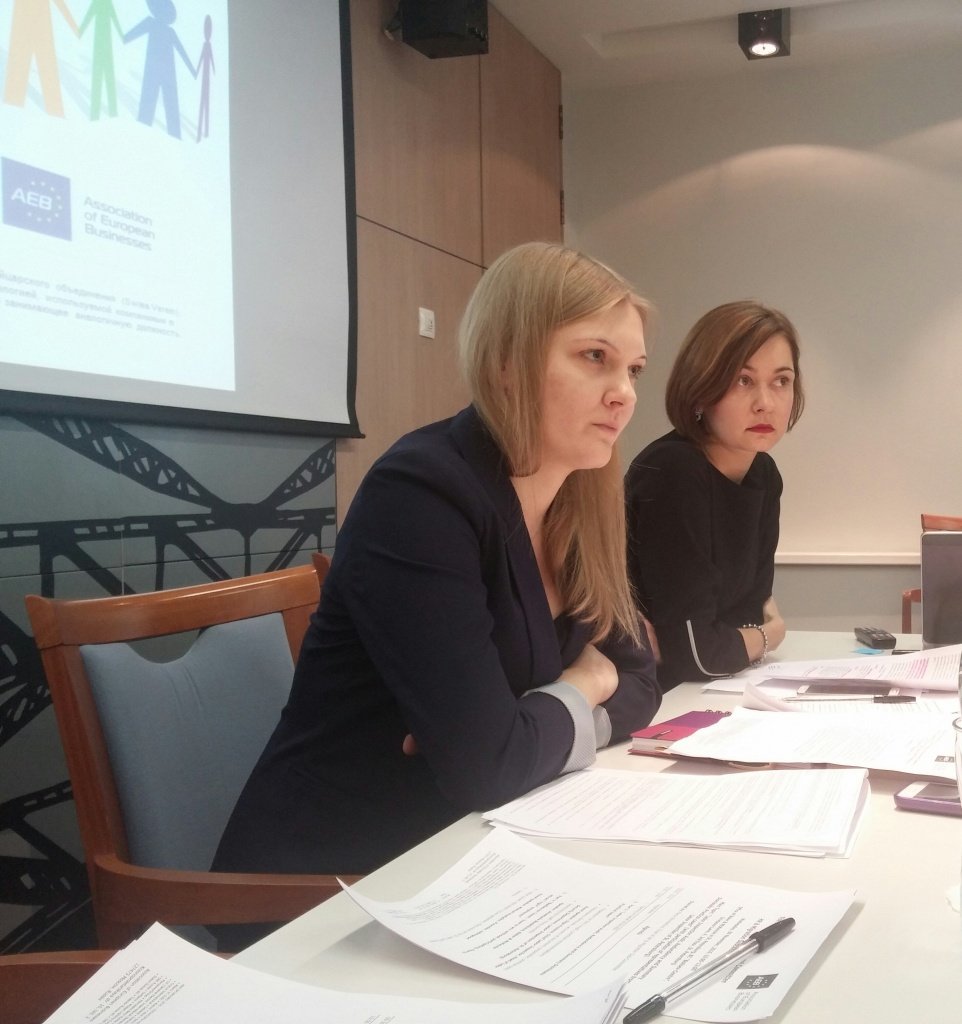 Such companies as LLC IKEA DOM, Heidelbergcement, Truck Production RUS LLC, Jungheinrich Lift Truck OOO, EPAM, SCHNEIDER GROUP, EY, Beiten Burkhard, Rödl & Partner, Alinga Group, TMF-Group, Coleman Services and others participated in the meeting, asked questions to the representative of the labor Inspection and shared their practical experience.
The event was kindly hosted and supported by Baker & McKenzie office in St. Petersburg.
Photo L-R: 
Olga Gorokhova, the Chief Labor Inspector on Legal Issues of Labor Inspection of St. Petersburg
Olga Frolova, the Chief Labor Inspector, Head of Labor Security Department of Labor Inspection of St. Petersburg