The event was moderated by Mikhail Turundaev, Committee Deputy Chairman, Schneider Electric. 
Tatiana Arabadzhi, Director of the National Industrial Information Agency, made a deep and detailed overview of the Russian Machine Building Sector. 
Alexey Antropov (MultiSystem Integration) spoke about  the OmniIoTh platform - its mission is to make the "consumption" (use) of things as efficient, reasonable, profitable and environmentally friendly as possible. This IoT platform provides an opportunity for a person, group of people or organization to make the most profitable use of any thing or multivariable, consisting of any number of parts and things, including packaging, from its production to recycling.
"Industry 4.0. Existing solution and implementation experience" – such was a title of presentation delivered by Konstantin Guschin (Atlas Copco).The company offers a range of solutions in all assembly technologies (aircraft manufacturing, car manufacturing, and metalworking).
Smart manufacturing reduces downtime and defects, brings about flexibility of production, increased productivity, intuitive interaction, reduced energy costs.
Energy storing and batteries role in powering industrial competition were in the center of the presentations by Askerov Emin Nariman Ogly (Cathode Materials) and Sergey Varnavskiy (Saft Russia, founding member of the European Battery Alliance).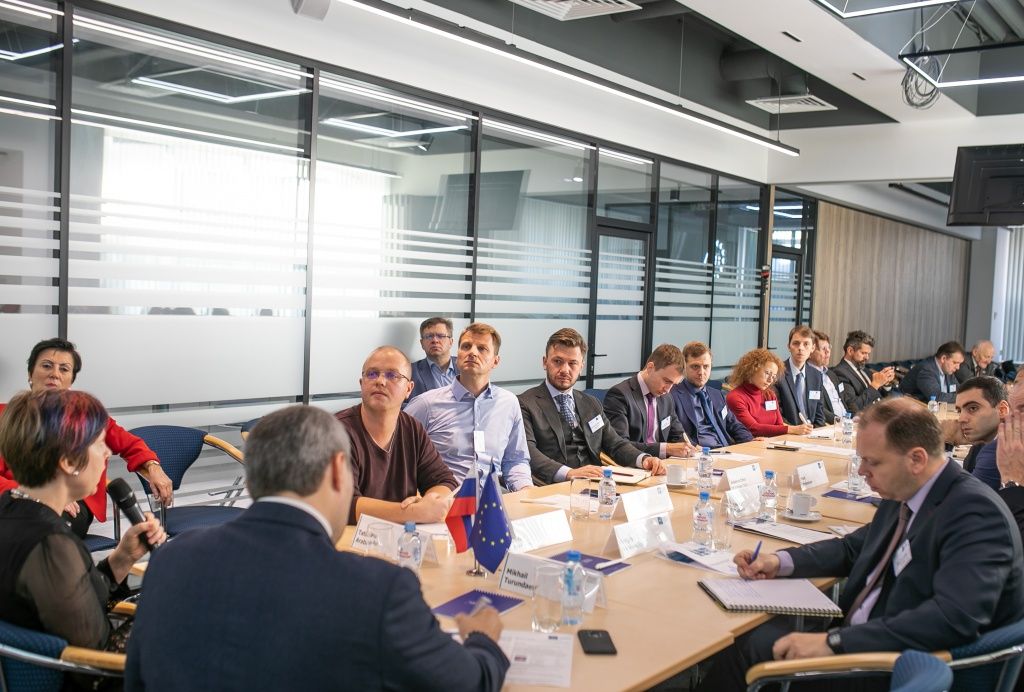 Speaking about the personnel for the digital transformation of the enterprise, Andrey Gulakov (Mitsubishi Electric, said that technology develops faster than education, the expertise is on the business side; 70% of companies consider personnel as the main limiter of their growth. We note a shortage of IT specialists and the need for retraining and development of digital skills.
Inspirational and futuristic presentation on innovative robots as an integral part of a flexible manufacturing environment was delivered by Oleg Plushik (Omron). 
Haik Melkonyan (DowIzolan) gave a point of view of source material manufacturer which main activities are in the construction and cold chain, consumer products, pipe insulation and shells.