03.12.2021
December 3, 2021 heads of the RSPP, AEB, AmCham, USRBC, RBCC, CCIFR, Confidustria Russia, Ost-Ausschuss der Deutschen Wirtschaft, MEDEF International, AHK, CCIR and CERBA signed the Joint Memorandum in Favor of Mutual Recognition of Vaccination Certificates.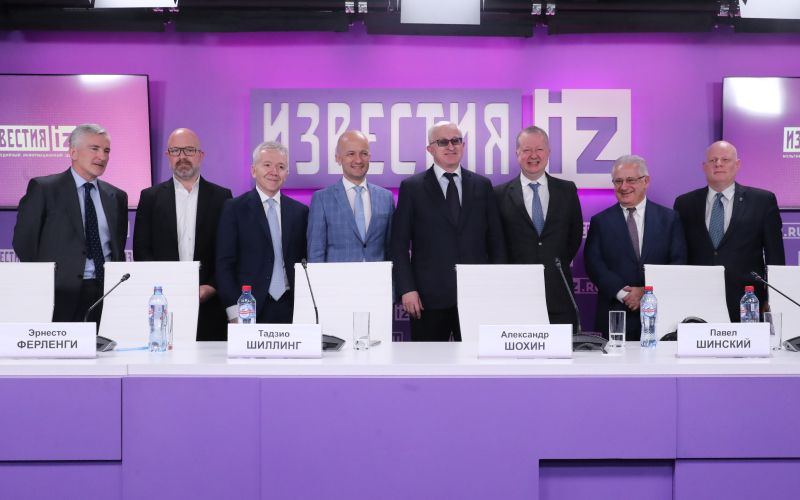 "Business is concerned about the current situation and as a solution suggests accelerating mutual recognition of vaccination certificates," said Alexander Shokhin, Head of the Russian Union of Industrialists and Entrepreneurs (RSPP).
According to Tadzio Schilling, AEB CEO, "it doesn't matter who will take the first step, as long as it is done. After all, the pandemic sees no end, the fourth wave has begun. We need to increase the number of people who are vaccinated. This will simplify a lot of processes."
Alexis Rodzianko, President of the American Chamber of Commerce in Russia, said that "the issue of not ratifying vaccines is rather bureaucratic," and Pavel Shinsky, Managing Director of the Franco-Russian Chamber of Commerce and Industry, called the signing "a historic moment. 
Mutual recognition of vaccination certificates between different countries would not only help bring international trade and business back on track, but also contribute to global vaccination efforts, everyone said. In this situation, every effort counts, and it is not so important who takes the first step. It is important that it be done as quickly as possible.
GR_Mutual Recognition_Joint Declaration_RUS.pdf

View/Open
GR_Mutual Recognition_Joint Declaration_ENG.pdf

View/Open