24.09.2019
On September 24, 2019, the AEB PR & Communications Committee held an open event together with "Expert" media holding: "Expert view on interaction between business and media in current information space".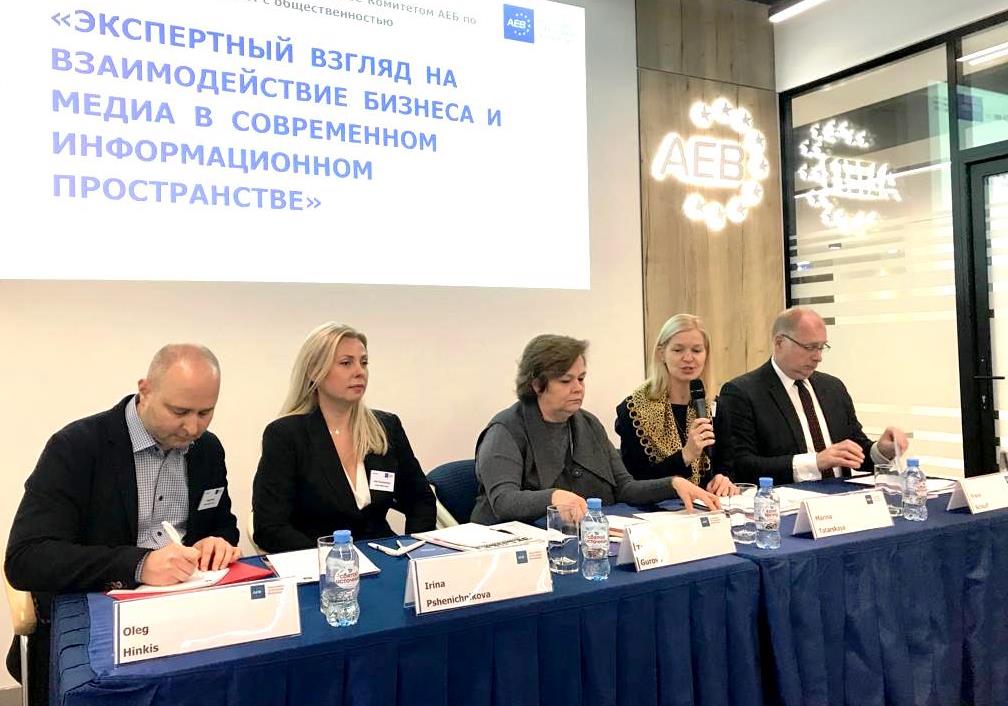 The event was moderated by Marina Tatarskaya, Chairperson of the AEB PR & Communications Committee, PR Director, Ferrero Russia.
The meeting was focused on key media trends that currently drive the transformation in media landscape and have an impact on business model performance and interaction with businesses. 
Tatiana Gurova, Editor-in-chief, and her colleagues: Oleg Hinkis, Marketing Director and Irina Pshenichnikova, Commercial Director, media holding "Expert", shared their experience and presented the business cases of realized partnership projects.
"Expert" magazine is a weekly business journal. For its readers, it has became not just a landmark business magazine, but a business partner that provides up-to-date and reliable information, not limited to facts and figures, but reliable analytics, realistic forecasts, objective ratings, interviews with key business figures, a description of real state of industries and assessment of the situation in the country.
Presentations are available 
HERE