29.05.2017
On 29 May 2017, a meeting between the representatives of the Association of European Businesses and the leadership of the Plant Growing, Mechanization, Chemicalization and Crop Protection Department of the Ministry of Agriculture and its subordinate organizations took place.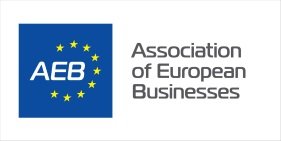 The AEB was represented by COO Ruslan Kokarev, Chariman of the Crop Protection Committee (CPC) Yves Picquet, the Heads of the CPC member companies and GR Manager for Crop Protection and Seeds Tatiana Belousovich. 
The Ministry was represented by the Director of the Department Piotr Chekmarev and his deputies Dmitry Shtunyuk and Denis Paspekov as well as the Director of the Russian Agricultural Centre (Rosselkhozcentr) Alexander Malko and Acting Chairman of the State Commission for Selection Achievements' Test and Protection Yury Goncharov. 
The meeting discussed: localisation of CPP production, optimisation of CPP state registration procedure and counteraction against counterfeit CPP on the Russian market.
The parties agreed to organise regular meetings once or twice a year.