07.11.2019
On 07 November 2019, Elvira Nabiullina, Governor of the Central Bank of the Russian Federation, met with the members of the Association of European Businesses (AEB) at the Baltschug Kempinski Moskau Hotel.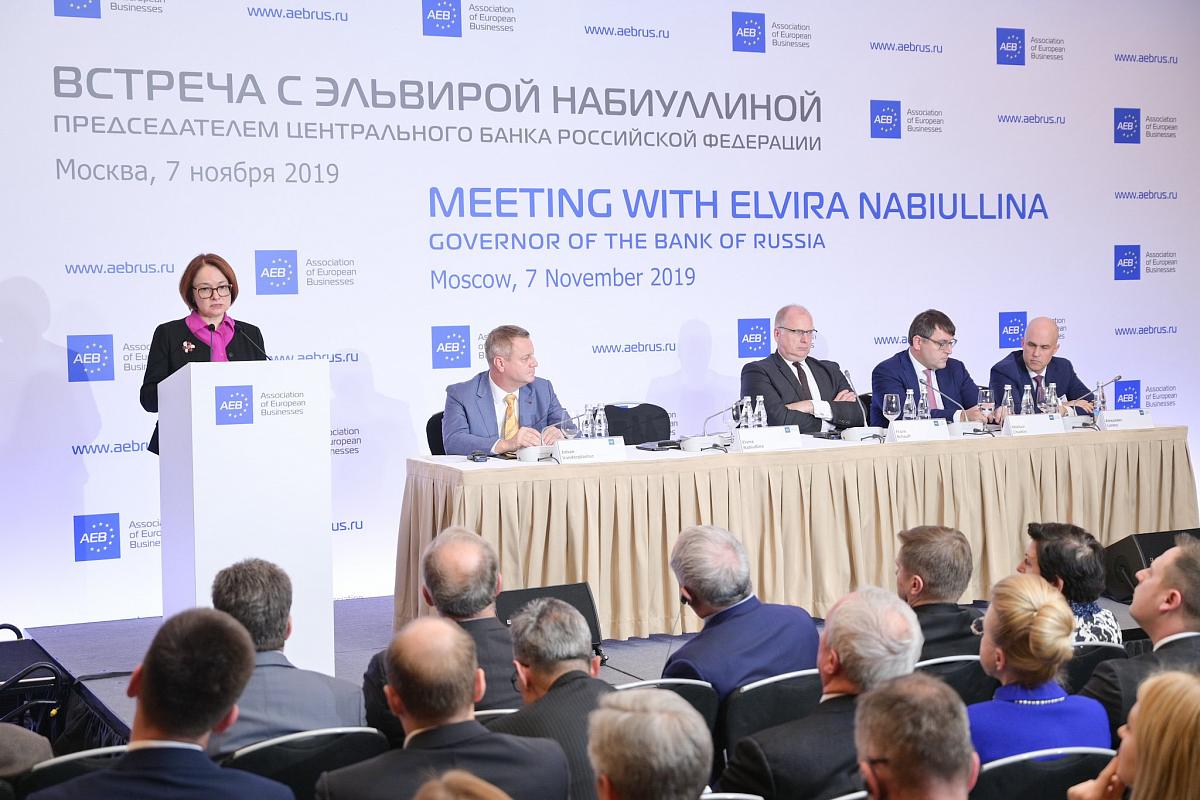 The meeting was opened by Johan Vanderplaetse, Chairman of the AEB Board. He stressed that this meeting was a long-awaited event for all European businesses in Russia, and expressed his hope for further long-term cooperation on a regular basis:
"Today is a long-awaited event for us all at the Association. By bringing together bankers, finance and insurance professionals, commercial and business community members and the bank regulator, the discussion will help us all to better understand the issues that are most important to the present of Russia's economy, financial and banking system and to map up our future course".
Head of the Central Bank Elvira Nabiullina delivered a speech in which she touched upon the latest changes in the monetary policy, including the latest reduction of the key rate, measures to stimulate regulation, investor insurance, and protection of the Russian financial system from external risks.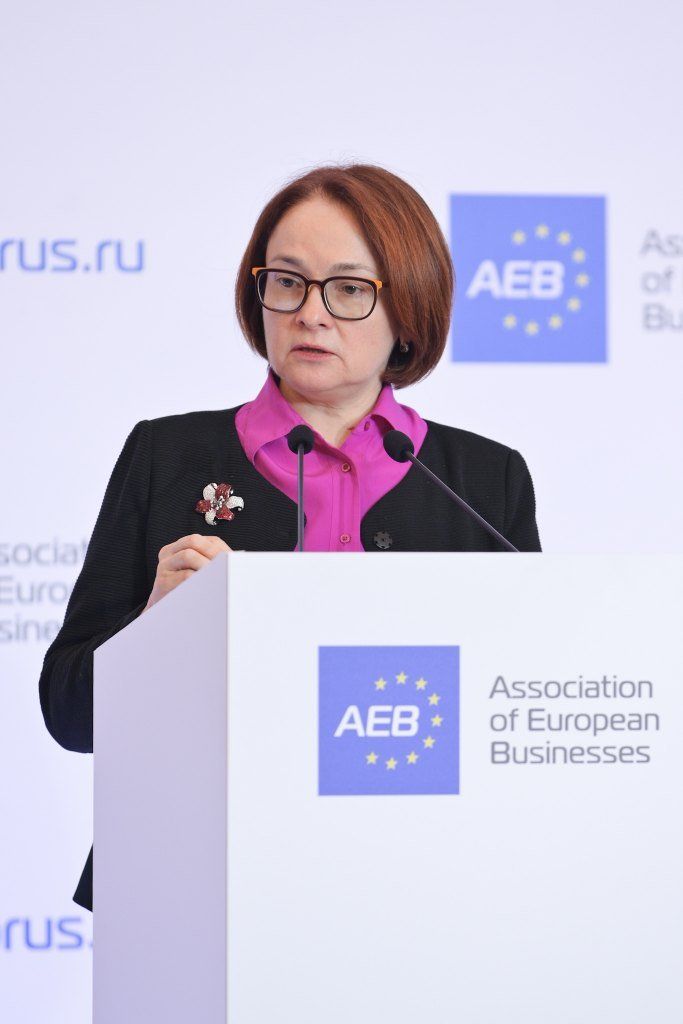 Speaking about the prospects for further development of the financial sector, Elvira Sakhipzadovna noted: "now it is most stable and transparent, quite attractive for investment. What is even more important, it becomes a reliable partner for both financial and real economy companies".
Elvira Nabiullina also stressed the importance of work in the field of financial technologies development and financial accessibility, as well as the system of quick payments.
The briefing was followed by a Q&A session moderated by Frank Schauff, CEO of the AEB, Mikhail Chaikin, Chairman of the AEB Banking Committee and Alexander Lorenz, Chairman of the AEB Insurance and Pension Committee. 
Representatives of AEB member-companies received answers to a number of other relevant questions, among which were: the process of currency regulation and currency control, categorization of investors, improvement of the microfinance sector, etc.