29.11.2021
On November 29, 2021, Elvira Nabiullina, Governor of the Central Bank of the Russian Federation, met with the members of the Association of European Businesses (AEB) at the Radisson Collection Hotel Moscow.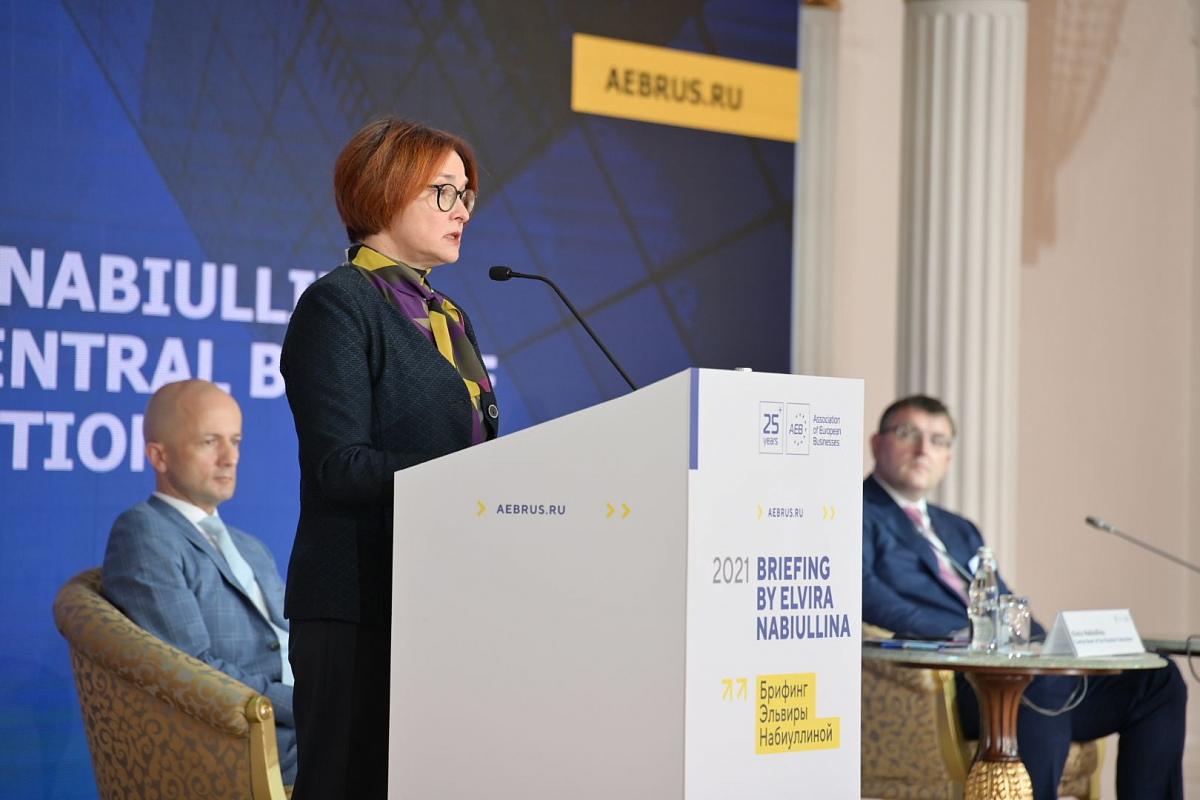 The meeting was opened by Tadzio Schilling, AEB CEO. He emphasized that this meeting was a continuation of the dialogue between the AEB and the Governor of the Central Bank, which began in 2019, and expressed the hope for further long-term cooperation on a regular basis. "The Bank of Russia has played a significant role by conducting the soft monetary policy in 2020 to allow the economy to recover, in particular by lowering the key rate. European business appreciates the Central Bank's contribution to the recovery of business activity in Russia. We hope our current relations will grow stronger and our cooperation will expand", - said Tadzio Schilling.
Head of the Central Bank Elvira Nabiullina delivered a speech in which she highlighted the main trends of the Russian financial and banking sector development, including those related to overcoming the global economic crisis caused by the COVID-19 pandemic.
Elvira Nabiullina stressed that "the dialogue with the business is very important for the Central Bank and the mutual understanding is valuable especially in such moments of uncertainty".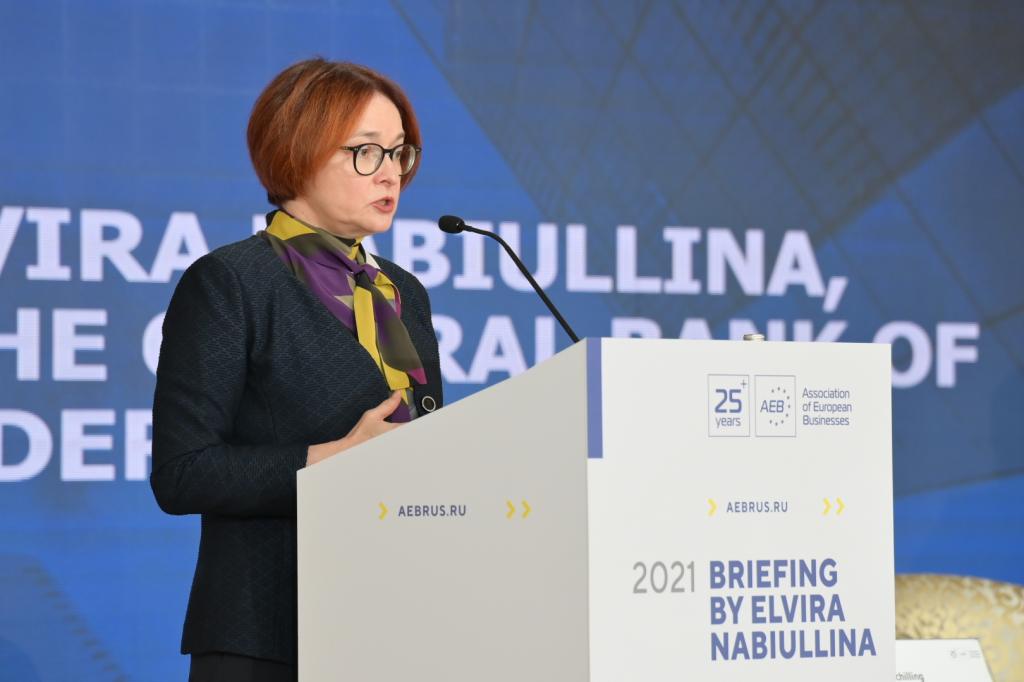 In her speech, the Head of the Central Bank addressed three main topics:
1.
The situation in the economy and inflation;
2.        Changes in the regulatory system;
3.
Issues of the energy transition.
She noted that the economic recovery is happening with structural changes. One of the acute problems of the period is the inflation growth, which in turn provokes a tightening of monetary policy of the Central Bank and the growth of inflationary expectations.
"Today inflation worries us a lot. It has twice exceeded our goal of 4%. We have raised the rate and expect that we would have to stick to a rigid monetary policy in order to bring inflation back to the target," said Elvira Nabiullina.
As for the GDP growth forecast in the coming years, according to the Central Bank, the growth rate will be 4-4.5%, this year, and 2-3% growth in the following years.
In her speech, Elvira Nabiullina focused separately on recent changes in the digitalization of financial processes, including the implementation of the "digital ruble," as well as on the development of ecosystems, which require special regulation to guarantee their transparency and safety for depositors.
Finally, the Governor of the Central Bank commented on the role of the ESG transition in the financial sector and the risks associated with it.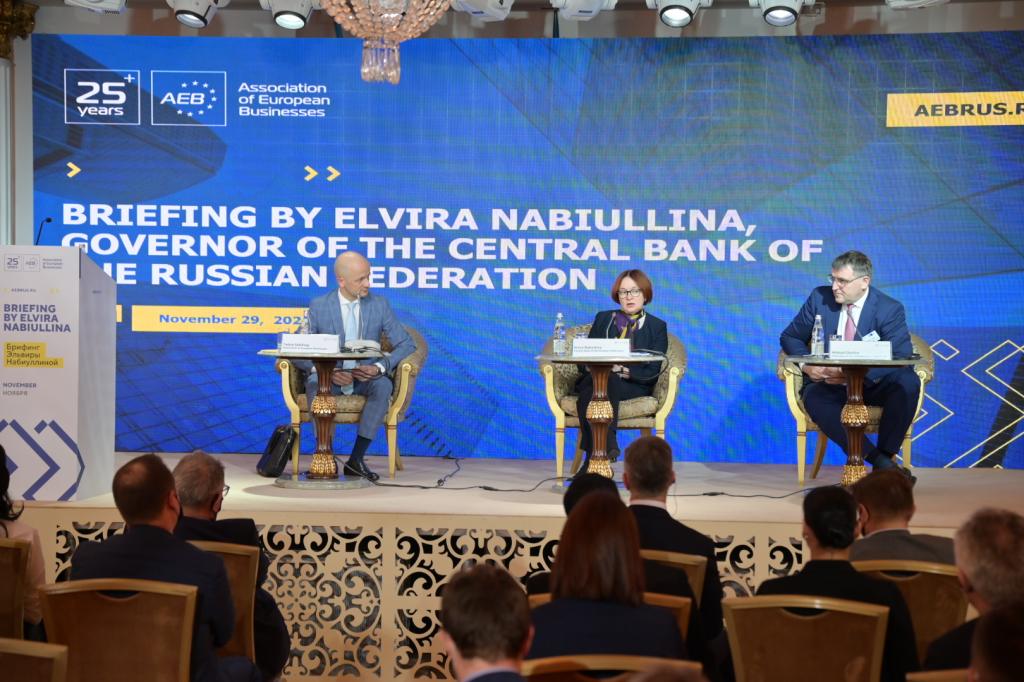 The briefing was followed by a Q&A session moderated by Tadzio Schilling and Mikhail Chaikin, Chairman of the AEB Banking Committee. Representatives of AEB member-companies received answers to a number of questions, relevant for European businesses in Russia.