31.05.2019
On 30 May 2019 Andreas Bitzi, the Chair of the AEB North-Western Regional Committee, and Alla Oganesian, the AEB NWRC Coordinator met in St. Petersburg with the delegation of Global Bridges - a non-profit international relations organization based in Berlin and founded by young leaders alumni and members of the Atlantik-Brücke.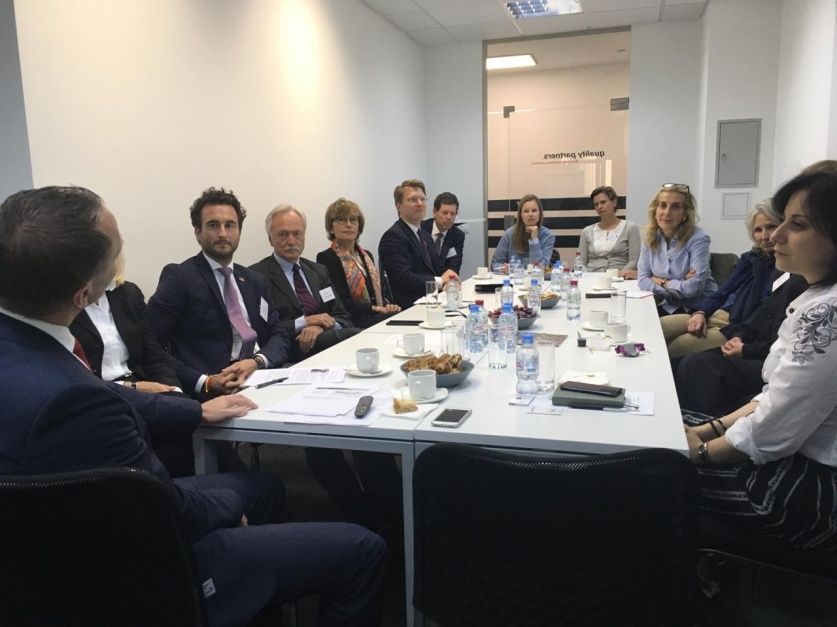 The aim of Global Bridges is to understand and integrate the various facets of international politics, business, academia and culture. To this end, Global Bridges works with leaders and prominent representatives from all of these sectors. The main goal of the Study Trip of the GB to Russia was learning about the political, economic, social, and cultural forces that shape modern Russia. 
With this regards, the members of the delegation, the businessmen, political and financial experts from such companies among others as DPV Capital, cpm gesellschaft von architekten mbh, D.A.L.F.A. Munich Office, Partners Group AG, Investment Banking Deutsche Bank AG, Deutsche Sinomed GmbH & Co. KG, dgroup, Federal Ministry of Justice and Consumer Protection, were interested in the activities of the AEB in Russia and in the North-Western region in particular, the challenges and opportunities of doing business in Russia, the measures supporting the investment climate for foreign companies and the level of the cooperation within the private sector and the governments.
Photo: participants of the meeting.