02.03.2023
On March 2, 2023, a meeting of the HR Committee of the AEB Southern Regional Committee was held in Krasnodar at the Financial Literacy Center.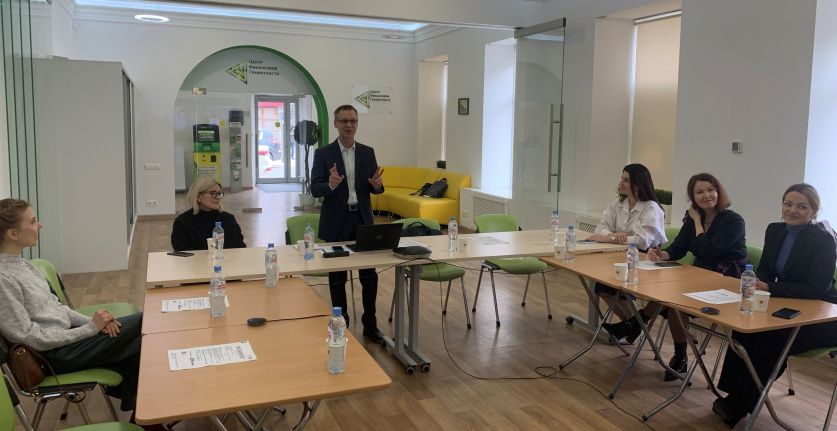 The partner of the event is Center-Invest Bank.
During the meeting, Svetlana Kruglova, Director of the practice for providing consulting services in the field of personnel management at the Trust Technologies company (Moscow), and Alyona Manokhina, Head of the HeadHunter South PR service and cooperation with universities in the Krasnodar and Rostov Regions, spoke about the labor market in 2023, provided its analytics and trends. 
The participants of the meeting - specialists and HR managers from Moscow, St. Petersburg, Tula, Krasnodar, Rostov-on-Don, Timashevsk - discussed the current situation on the market as a whole and in individual regions, and exchanged useful information.