17.04.2019
On April 16, 2019, AEB and the Embassy of Lithuanian Republic organized an open meeting between AEB member companies operating in Russia and the Lithuanian transport and logistics companies, which took place in the Embassy of the Lithuanian Republic.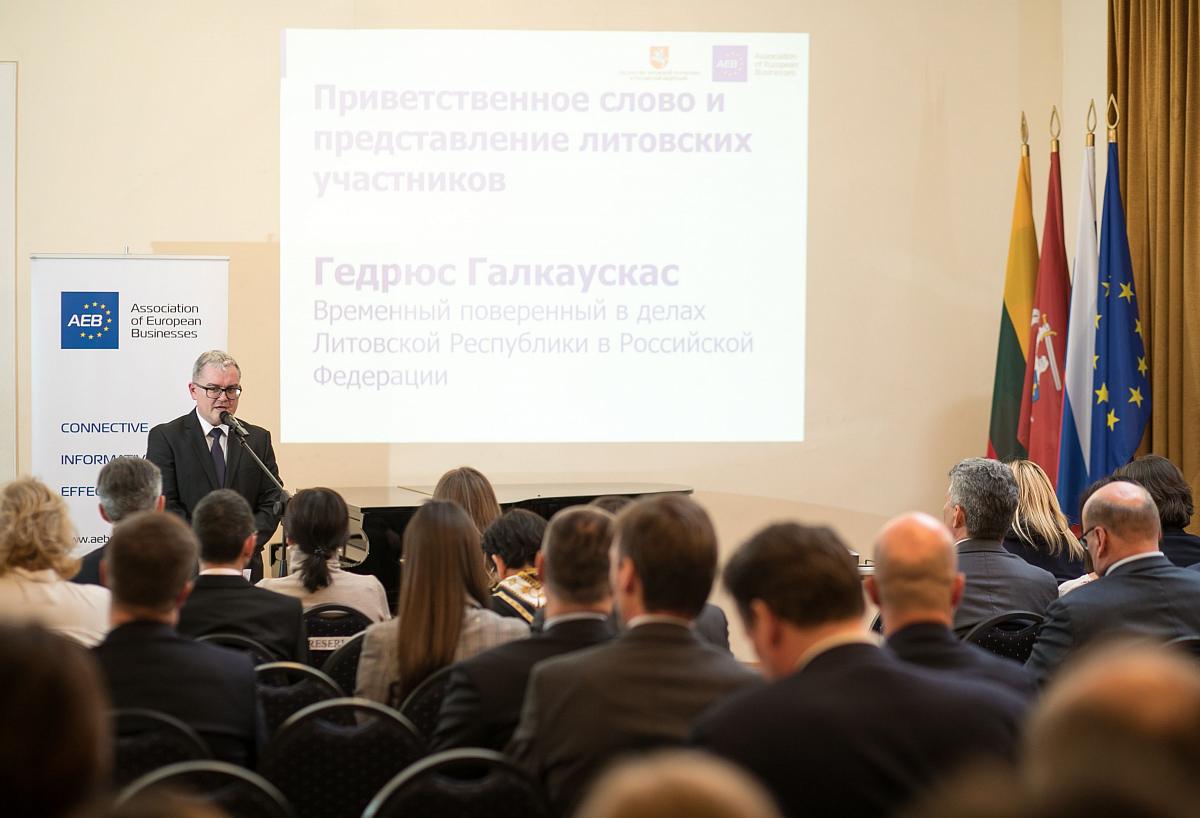 The Event was opened by welcome speeches of Mr. Giedrius Galkauskas, Chargé d'Affaires of the Republic of Lithuania in the Russian Federation, and Mr. Dmitry Cheltsov, AEB Customs and Transport Committee Chairperson.
The discussion during the meeting was extremely interesting, fruitful and constrictive with highly professional experts and executives.
The participants of the meeting had an opportunity to get more information about Lithuanian Railways transport and logistics services, the Klaipeda Sea Port and its stevedoring companies' services, the "Auto Praba" company services about partial loads from Europe to Russia and Belarus, wide range of services of the Customs Broker Company "Bunasta", and "IoT-solutions in logistics: investing less, saving more" provided by OMNICOMM company.
Dmitry Cheltsov, AEB Customs and Transport Committee Chairperson, General Delegate to the IRU Permanent Delegation to Eurasia, presented the activities of the Committee and highlighted that this meeting became a good tradition and provided a platform for discussion, and exchange of practical solutions in the field of transportation between AEB member companies and Lithuanian transport companies on the eve of International Forum "TransRussia-2019".
The Event was follow-up by a Reception and informal discussion between the participants.
It was agreed to follow a tradition and continue a dialog between transport companies of Lithuanian Republic and European businesses in Russia.
Photo: Dmitry Cheltsov, AEB Customs and Transport Committee Chairperson and participants of the meeting
Please see the photoreport following the LINK