15.11.2016
On 15 November 2016, the AEB Customs & Transport Committee held a joint round table on customs issues with JETRO (Japan External Trade Organisation) and JBC (Japanese Business Club).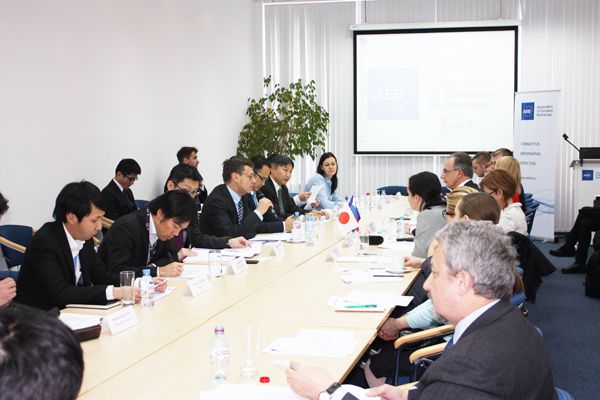 The event was co-moderated by
Dmitry Cheltsov
, Chairman of the AEB Customs & Transport Committee, reported about the Committee's activities and
Akihiro Okutake
, Chairman of the JBC Customs Committee, presented the results of JBC's survey on customs issues.
Wilhelmina Shavshina
, Legal Director, Head of Foreign Trade Regulation Practice, DLA Piper, spoke about customs authorities' approaches to the requirements of HS codes classification and customs value adjustments.
Yanina Tokadi
, Business Development Manager, FM CUSTOMS, gave a presentation on customs value of the imported used goods.
Julia Hertel
, Head of Customs Department, IKEA, briefed the participants about turkish goods import complications.
Yury Kiselev
, Deputy GR Director, Renault Russia, reported on the advantages of authorsed economic operator status. The presentations were followed by a Q&A session.
L–R: Participants of the meeting