16.11.2016
On 16 November 2016, Oleg Kozhemyako , Governor of Sakhalin region presented the investment potential of the region to AEB members.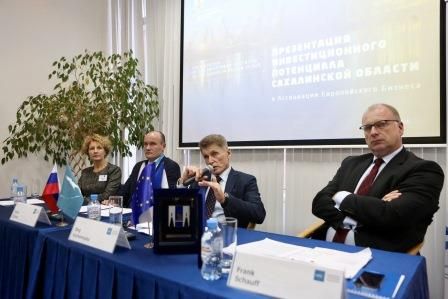 The event was opened by
Olga Bantsekina
, AEB Deputy Chair and moderated by
Frank Schauff
, AEB CEO. The projects presented at the meeting were in tourism, hotels and recreation, agribusiness, food production and processing. The event took place in AEB Conference centre.