02.11.2018
On October 25, 2018, the Russian Road Auto Dealers Association (ROAD) held a conference entitled "RosAvtodealer 2018. Dialogue in Auto Retail", in which over 100 top dealers and representatives of the Association of European Businesses (AEB) took part.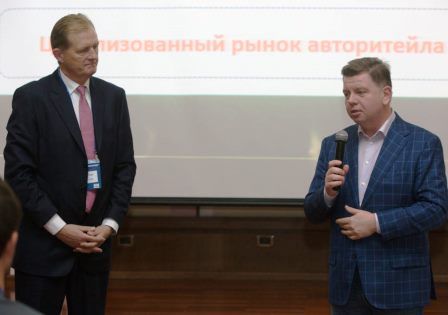 It is the second year that the event is held as a closed conference without media participation, which provides the opportunity for frank discussion on topical issues regarding relations and interaction between market participants.
Addressing the audience, Oleg Moseev, President of the ROAD Association, and Joerg Schreiber, Chairman of the AEB Automobile Manufacturers Committee, announced the entry into force of the Memorandum of Understanding as the first self-regulation document in the automobile industry. By October 25, 2018, 140 dealers, comprising ROAD members, and 15 automobile manufacturers/distributors joined the Memorandum, thereby fulfilling the conditions for its launch.
The document establishes a parity relationship between dealers and manufacturers and determines an algorithm of interaction for a number of issues.