15.08.2023
On August 15, 2023, AEB held a business breakfast for new members.
Representatives of companies that recently joined the AEB were greeted by the AEB CEO Tadzio Schilling.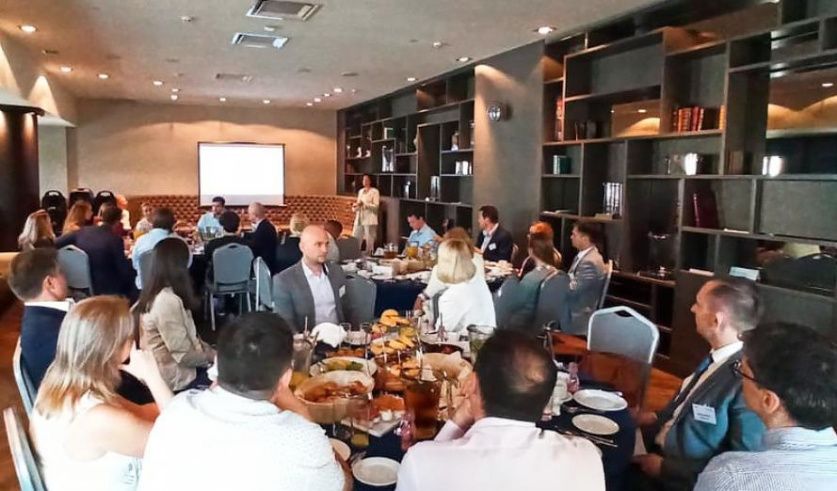 Participants were given an overview of AEB activities and opportunities, AEB crisis reaction program, committees' structure and current GR agenda.
Andrey Zharskiy, Finance & Investments Committee Chairperson, Ksenia Litvinova, Taxation Committee, Deputy Chairperson, Marina Tatarskaya, PR & Communications Committee Chairperson, presented committees' achievements & activities. Lilia Sherlygina, General Manager, Mercure ibis Adagio Paveletskaya, spoke about many years of experience as a member of the AEB.
AEB management team members - Olga Silnitskaya, Deputy CEO & GR Director, Andrey Vasiliev, Digital Communications Manager, Nina Tatarnikova, Business Development & Membership Director, and Lubov Lee, Event Director, presented an overview of AEB membership opportunities.
During the networking session, the companies used the opportunity to explore potential avenues for cooperation.