13.02.2020
On February 12 - 14, 2020, AEB organized an official visit to Austria for a delegation of the Eurasian Economic Commission (EEC), headed by Mr. Nurlan Akmatov, Member of Board, Minister for Customs Cooperation, in order to share the best European practices in the field of customs regulation, namely, customs control, simplify customs procedures, the benefits of the status of authorized economic operator exemplified by BILLA, REWE GROUP and Kuehn+Nagel.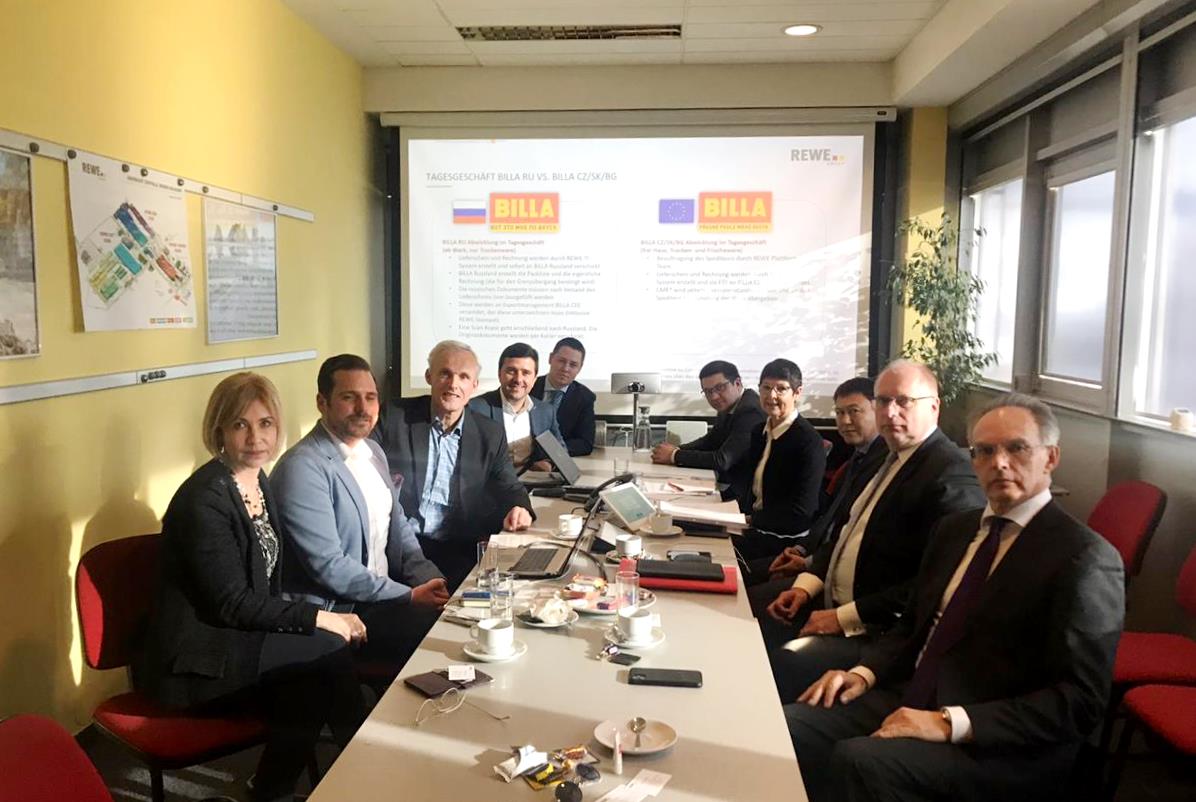 From the AEB side the delegation included the following representatives: Frank Schauff, AEB CEO; Dmitry Cheltsov, AEB Customs and Transport Committee Chairperson, Roca; Wilhelmina Shavshina, Deputy Chairperson, Legal Director, Head of foreign trade and customs regulation, DLA Piper; Galina Dontsova, Council, Dentons Europe (join the delegation on February 13); Ksenia Bortnik (Solovieva), AEB Customs and Transport Committee Coordinator.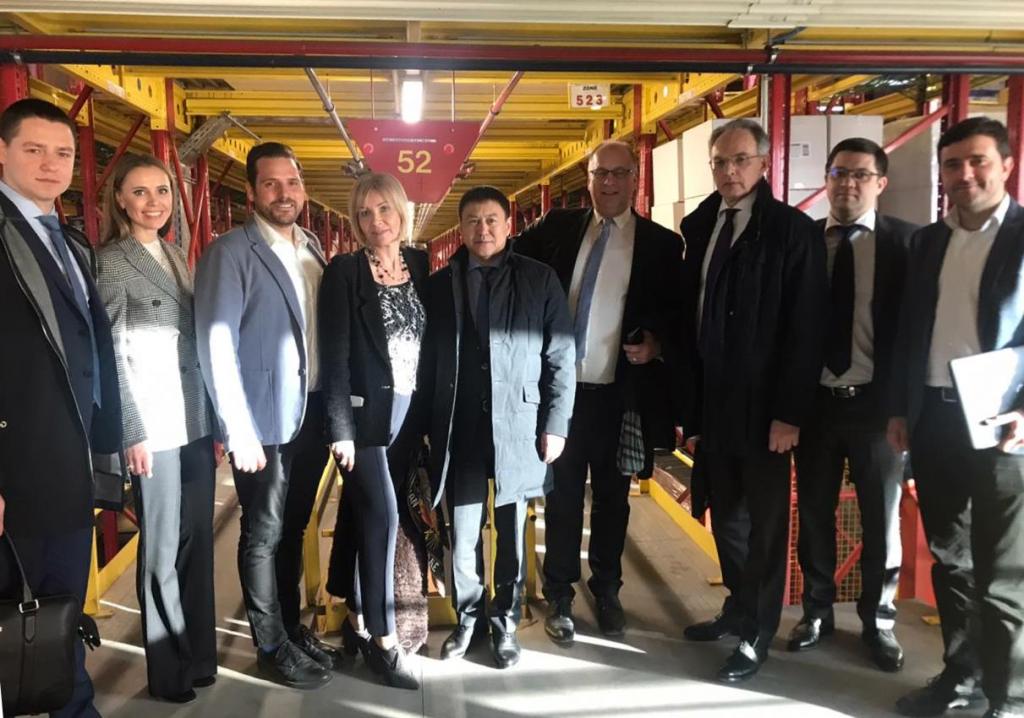 During the 1st day of the visit, on February 12, the delegation visited the automated logistics complex for REWE GROUP companies, the biggest in Europe. The representatives of EEc and the AEB met with the top management of the biggest logistic hub of BILLA in Europe and took part in the presentation of the international platform for goods handling worldwide. The aim of the meeting was to learn customs clearance procedures of Authorized economic operator. 
Afterwards the official delegation took part in the guided tour to the BILLA warehouse complex, which has been completely automated for the past 30 years.