19.07.2018
This time, the event focused on two important and topical issues for HR Directors:
- Preparing for the Labor Inspectorate Visit. How to Use Checklists to your Advantage and Avoid Penalties;
- Practices of Releasing Staff this Year. Outplacement 2018. Recommendations for Managers and HR.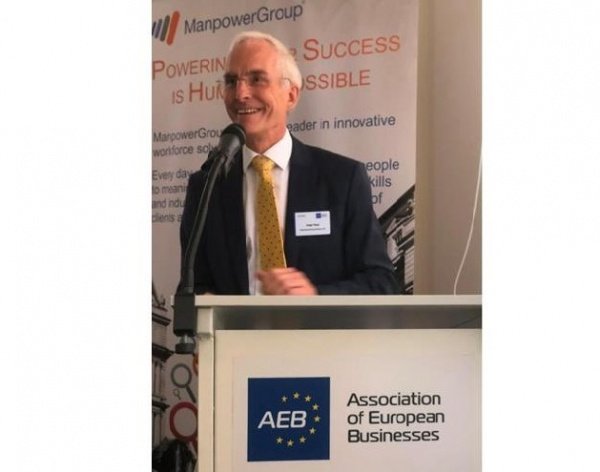 Opening the event with a  very inspirational speech, Hugh Piper, General Director of ManpowerGroup Russia & CIS demonstrated to the audience how motivation is key for organisations to retain talents.
The AEB would like to use this opportunity to thank again ManpowerGroup for its great support as a sponsor company of the AEB."
Photo: Hugh Piper, General Director of ManpowerGroup Russia & CIS
Gusev_Sanctions_AEB NWRC_17-07-2018_final.pdf

View/Open
MoU members.pdf

View/Open
13.08.2018 ENG IMAF programme.pdf

View/Open
13.08.2018 RUS IMAF programme.pdf

View/Open