20.11.2018
On 20 November 2018, the AEB North-Western Regional Committee's HR and Migration Subcommittee held a business breakfast on "HR DIGITALIZATION AND ADAPTATION".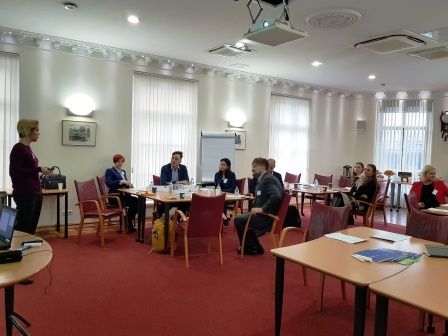 The event was aimed at sharing an overview of how digitalization had affects the HR processes in Russia, bringing together the best practices of the European and Russian companies in HR digitalization and discussing how companies adapt their HR functionality technically and professionally to the automation and digital transformations in the companies. 
The presentations were made by such speakers as Svetlana Orel, Antal Russia; Andrey Novokhatko, Qmatic; Alexey Antipov, EY; Nikita Gorbanev-Gamaleya, Pichesky Digital Agency; Elena Tyan, Consulting Agency "Reputation". The event followed by a lively discussion.
The event was moderated by Elena Novosyelova, the Chair of the HR and Migration Sub-Committee of the AEB North-Western Regional Committee, Regional Director, Coleman Services UK.
The event was kindly hosted and supported by EY office in St. Petersburg.
The presentations from the event may be found 
here
.