14.06.2017
On June 14th, a round table "Organization of safe work of contractor organizations" was held in Krasnodar. The AEB  Southern regional Committee held event for AEB SRC members focused at production issues. Managers  and specialists on labor protection of companies Vegaslex, Bonduelle Kuban, Cargill, CLAAS, Nestle Kuban, ERGO, Philip Morris Kuban met to discuss mechanisms and ways to work with contractors regarding labor  safety.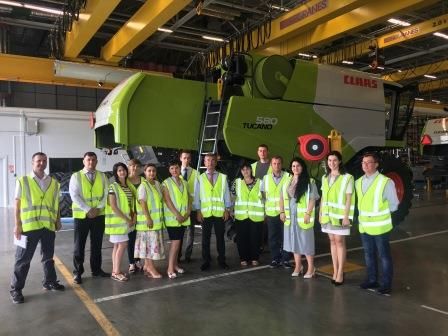 Round table participants gathered at the plant "Claas". Ralf Bendisch, General director, OOO CLAAS and Deputy Chairman of the AEB  Southern regional Committee demonstrated the modern machine-building production, focusing on safety issues and labor protection. 
After the tour, the participants gathered at the round table and discussed local requirements for contractors, internal and external levers to increase the level of security contractors, managing security at the time of admission to the territory.
Discussion was held on a high professional level and showed significant interest of the participants to new  events with such agenda.
SELECTION PROPOSAL FORM.XLSX

View/Open
Terms of reference_eng.pdf

View/Open
Terms of reference_rus.pdf

View/Open