12.12.2016
On 12 December 2016, the AEB HR Committee held its business meeting "Overview of Salary Surveys in Russia" organised by the AEB Compensations & Benefits Subcommittee.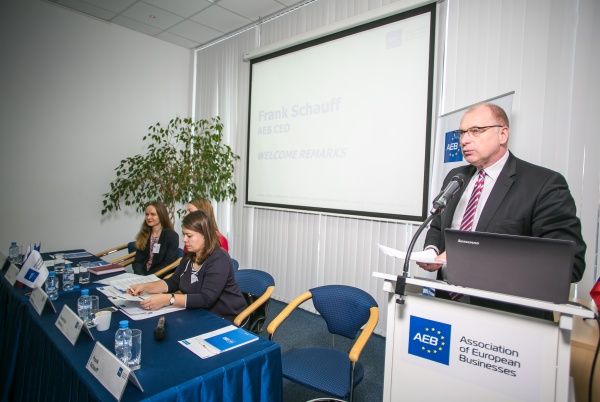 The participants discussed main trends and future outlook of Russia's salary market based on salary surveys results provided by EY, PwC and Korn Ferry HayGroup. Ekaterina Ukhova, Partner, EY, moderated the event. 
The presentations are available in the 
event's archive
.
L–R: Olga Krivospitskaya, Head of Research Centre, Korn Ferry Hay Group; Darina Sokolova, Senior Consultant, EY; Ekaterina Ukhova, Partner, EY; Frank Schauff, AEB CEO.