09.06.2020
On 9 June 2020 the AEB held an event 'COVID-19: consequences for European companies and prospects for the future'. The coronavirus outbreak has caused an unprecedented global health emergency and an economic slowdown not seen since the Great Depression according to some experts. To better understand the impact of the current situation on foreign businesses in Russia, the AEB has designed a short survey and shared the outcomes with its members.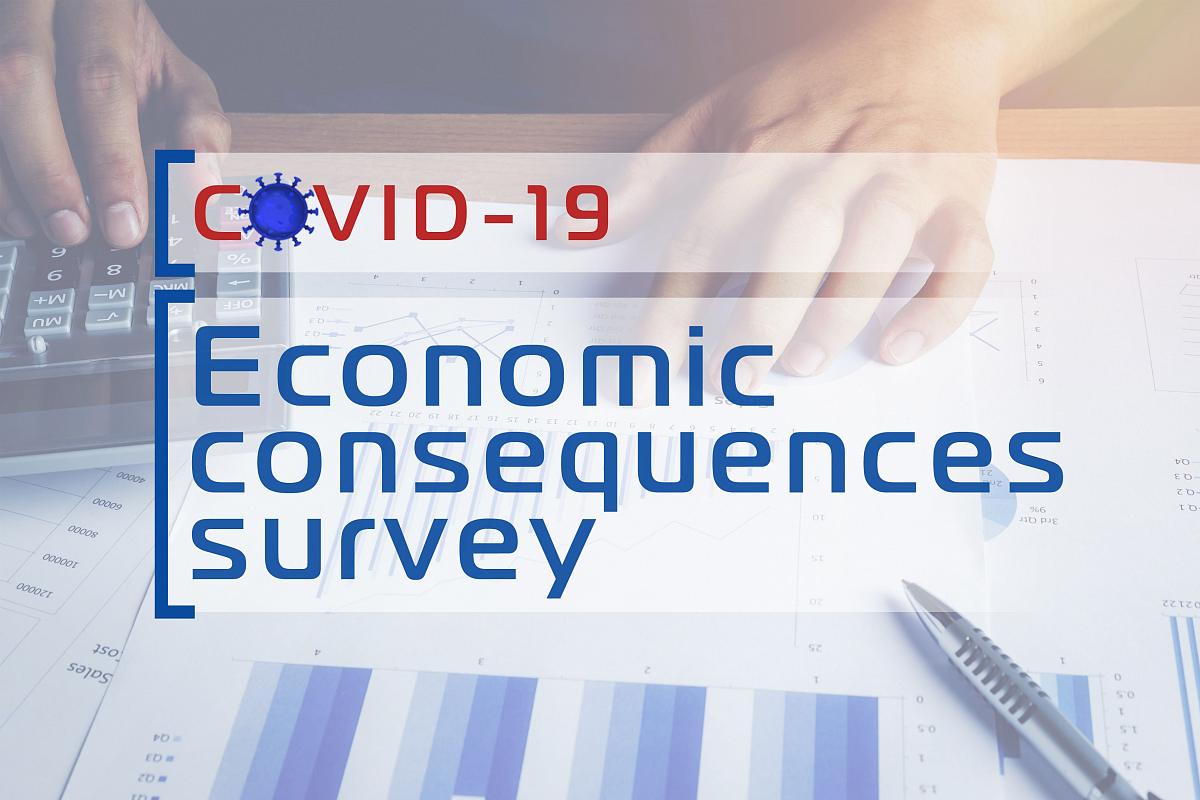 Tadzio Schilling, AEB CEO, presented the results of the survey and gave start for a discussion.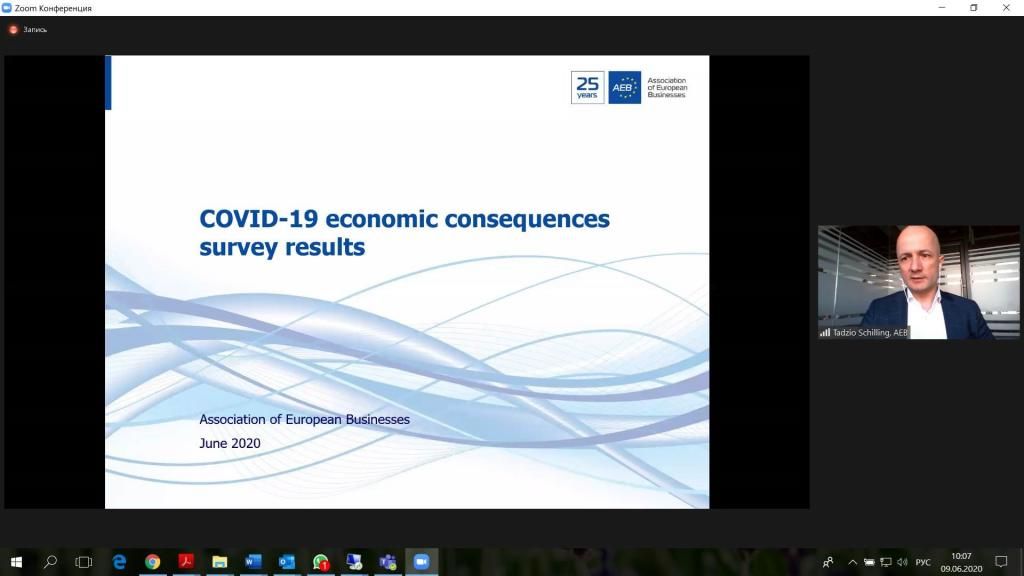 He marked out that according to the survey, most European companies managed to withstand the impact of the pandemic without staffing cut. However, without significant state support during the long quarantine, the business is preparing for a significant reduction of manufacturing companies' income in 2020, a prolonged recession.
For more detals about the survey, please, see the 
post-release
Sergey Bykovskih, Chairman of Non-food FMCG Working Group; President, Henkel Russia; Thomas Staertzel, Deputy Chairman of the AEB Board; Chairman of Automobile Manufacturers Committee; Managing Director, Porsche Russland; Alexey Grigoriev, Chairman of Retail Trade Committee; Head of Representative Office, METRO AG; Marina Balabanova, Chairperson of Food Processing Committee; Regional VP Corporate Affairs CIS Danone Russia;  Andreas Bitzi, Chairman of SME Committee; Managing Director, quality partners.; Ivan Glushkov, Deputy Chairman of Health and Pharmaceuticals Committee; Deputy General Director, STADA CIS; Jan Aichinger, Chairman of Commercial Vehicles Committee; Managing Director, MAN Truck&Bus Rus; Andrey Komov, AEB Construction Equipment Committee Chairman, Managing Director, Volvo CE Russia gave comments on respective industries overview and shared insights on the challenges the business faced during the pandemic. 
The webinar was co-moderated by Tadzio Schilling, AEB CEO, and Stuart Lawson, Member of the Board of the AEB; Chairman of Finance and Investments Committee; Senior Advisor, EY; Director, Skolkovo Ventures. 
Presentation of the survey results: