11.09.2015
On 8 September 2015, the Recruitment Sub-Committee of the AEB HR Committee held its open event "HR in Social Networks".
Finding job candidates with the skills your company needs can be a challenging responsibility for any HR professional.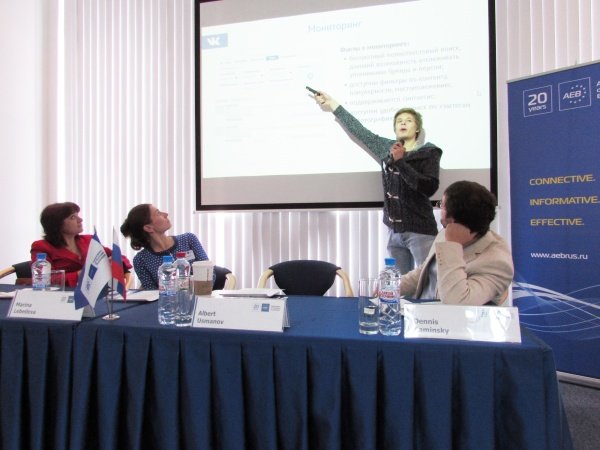 That's why HR managers, recruiters and hiring managers are now using social networks, which offer certain benefits that can make a big difference in the recruitment process. Social media can also help companies streamline employee engagement, keep an eye on the competition and perform a variety of other HR functions.
At the event, the speakers discussed the following topics: the users of social networks in Russia, tools applied by companies when using social networks for HR purposes, the difference in perception of professional social networks between the recruiter and the candidate, secrets of effective communication in social networks, how to interest the right professional, social networks as a competitive advantage for an employer, best practices of working in social networks. The event was moderated by Dennis Kaminsky, Chairman of the AEB Recruitment Sub-Committee, Partner, FutureToday.