24.06.2019
On June 21, 2019 the AEB Retail Trade Committee held an open meeting with Nikita Kuznetsov, Head of the Department of Internal Trade Development, Digital Labeling of Goods and Legalization of Products, Minpromtorg of Russia and Kirill Volkov, Head of the Product Group of the Center for the Development of Advanced Technologies (ЦРПТ).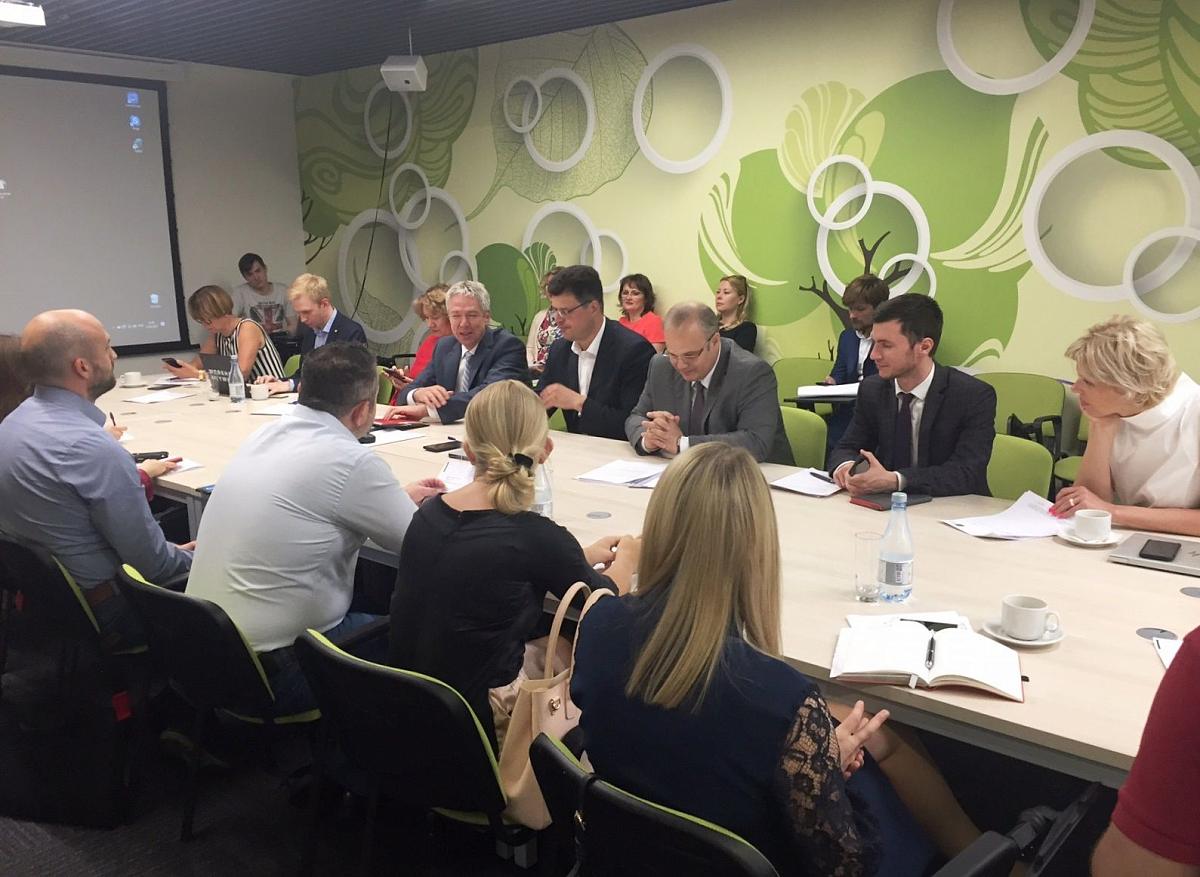 The meeting was opened by Ruslan Kokarev, AEB COO and moderated by Alexey Grigoriev, AEB Retail Trade Committee Chair, Metro AG. 
The meeting participants discussed the main issues of the state regulation of trade and problems related to the introduction of a digital marking and tracking system for certain product groups.