03.10.2019
On October 3, 2019, in the framework of the Russian Energy Week (REW) 2019, the AEB held a panel session: "RUSSIA – EU PARTNERSHIP: OPPORTUNITIES TO SECURE THE ENVIRONMENTAL TRANSFORMATION OF THE ENERGY MARKET".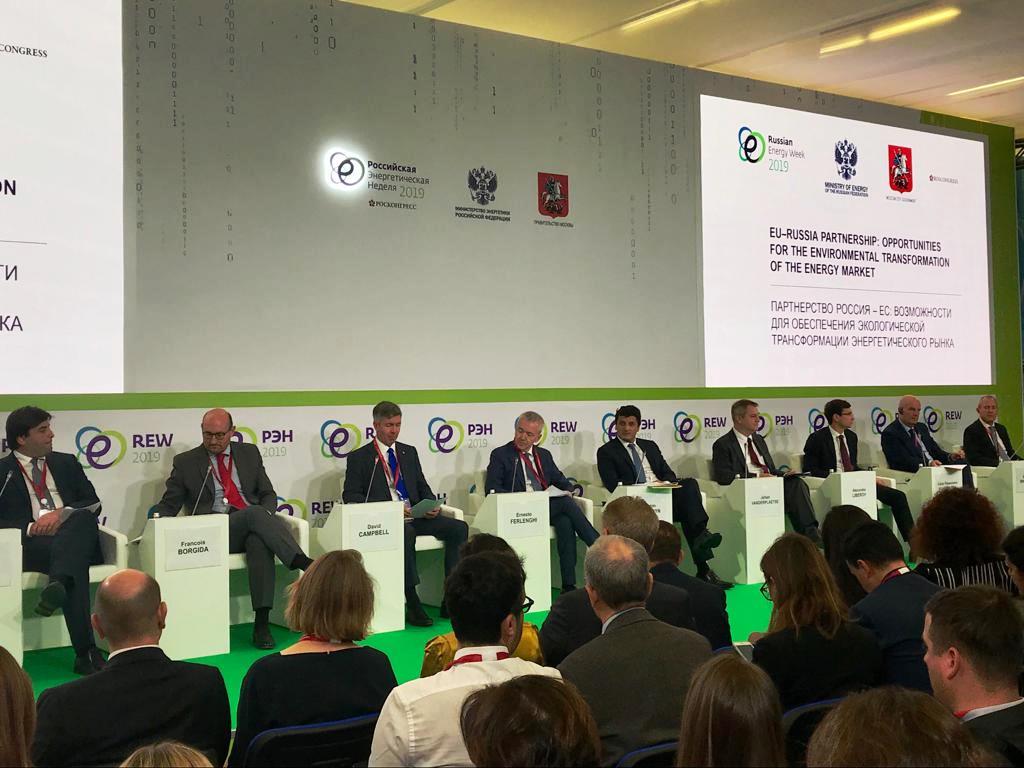 The discussion was moderated by Ernesto Ferlengi, Chairman of the AEB Energy Committee.
The heads of the largest energy companies discussed the measures needed to expand the energy market between Russia and the EU, and shared their practical experience in ensuring the reduction of negative impact on the environment.
From the business side, the participants of the session were: David Campbell - President, BP in Russia; Alexander Liberov - President &CEO, Siemens in Russia member of the AEB Board; Carlo Palasciano Villamagna - General Director, PJSC Enel Russia; Vadim Titov - Senior Vice-President, Rusatom-International Network; Maxim Shirokov - General Director, PJSC Unipro; Francois Borgida — Vice President of Country Delegate Russia, Total SA and Johan Vanderplaetse - Chairman, Association of European Businesses; President, Russia and CIS, Schneider Electric.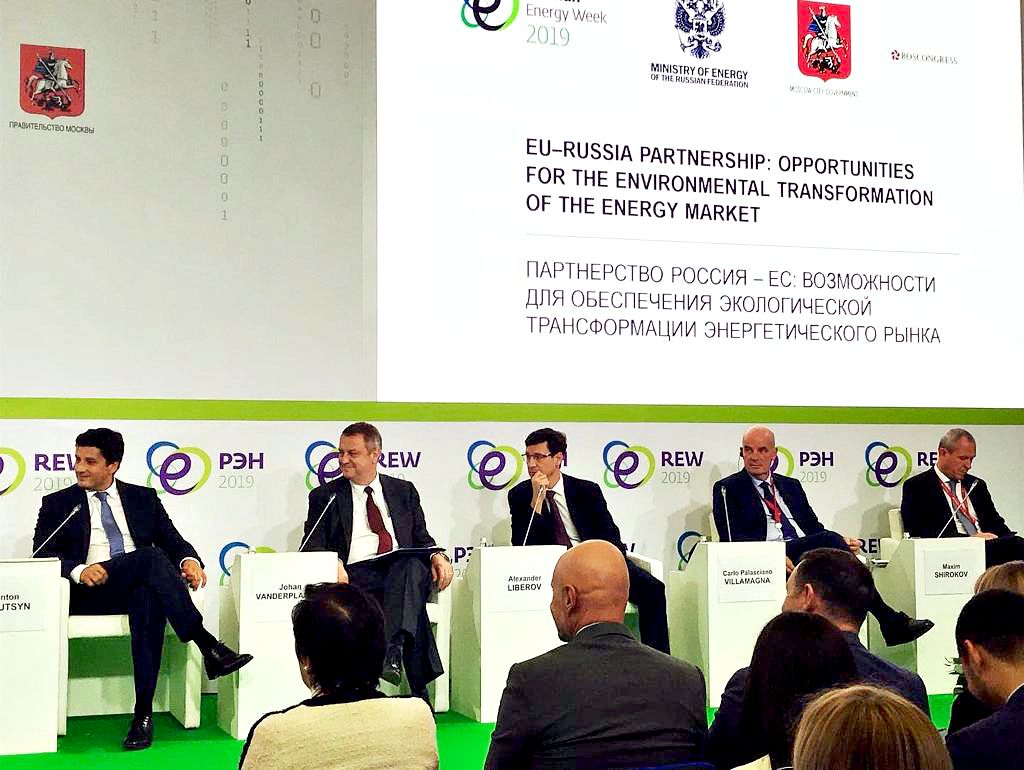 Anton Inyutsyn, Deputy Minister of Energy of the Russian Federation, addressed the session on behalf of the Government.
All participants of the session marked out the importance of joint efforts to ensure environmental transformation of the entire energy sector, as well as the role of scientific and technical cooperation in the field of energy, energy efficiency, ecology and management of non-hazardous and low-hazardous waste.