07.06.2019
On June 6th, 2019, Philippe Pegorier, President for Russia and CIS, Alstom; Vice Chairman of the AEB moderated the Russian-French business dialogue at SPIEF. On June 7th, Frank Schauff, AEB CEO, moderated a business dialogue, devoted to Russia-Switzerland relations.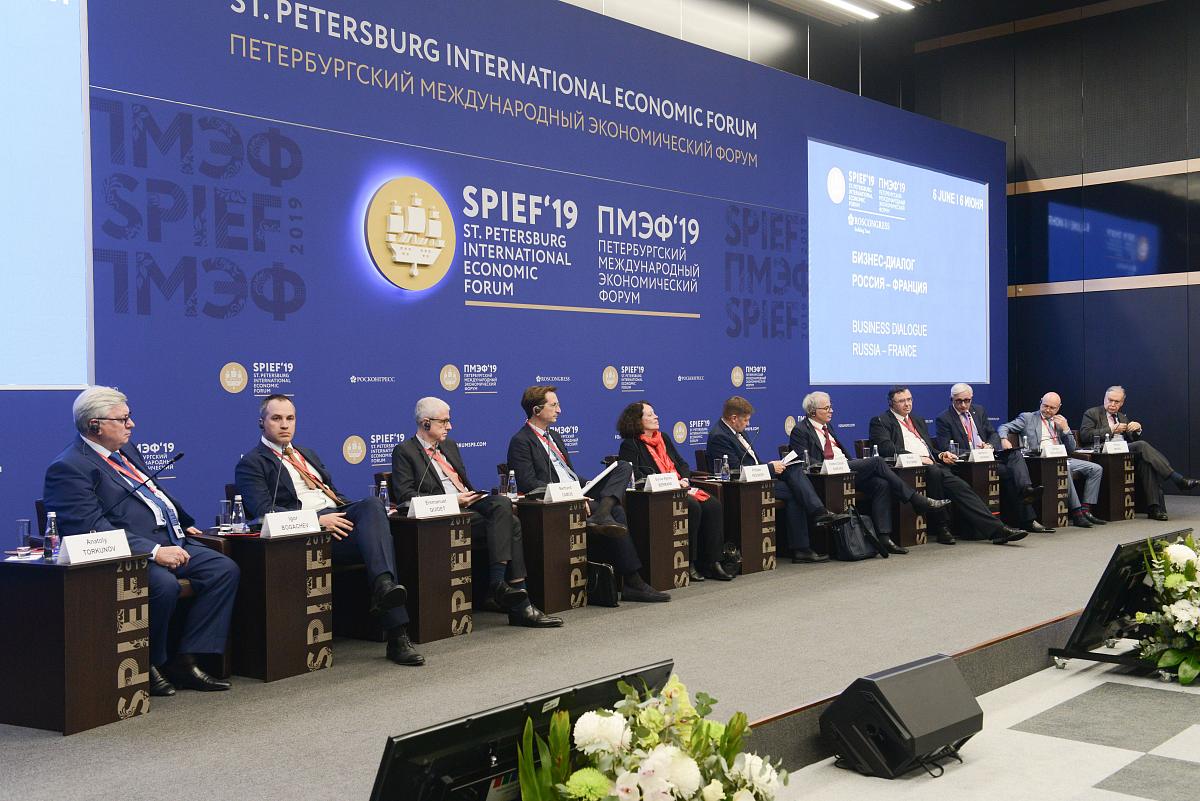 During the Russia-France panel the speakers emphasized, that cooperation between Russia and France is developing in different ways, while active dialogue across all platforms is giving it an extra boost. 
Sylvie-Agnes Bermann, Ambassador Extraordinary and Plenipotentiary of the French Republic to the Russian Federation; Emmanuel Quidet, President, French-Russian Chamber of Commerce and Industry, Pierre Morel, Co-Chairman, Trianon Dialogue Forum; Ambassador of the French Republic to the Russian Federation (1992-1996); Patrick Pouyanne, Chief Executive Officer, Chairman of the Board, Total, Anatoly Torkunov, Rector, MGIMO University; Alexander Shokhin, President, Russian Union of Industrialists and Entrepreneurs (RSPP) and others tried to find the answers to the following questions: which courses of economic and investment cooperation are most promising; what could give a boost to the implementation joint projects in new industries; how can we work together to ensure that these new forms of technology work for society and therefore help businesses to increase efficiencies and remain competitive in changing conditions? 
Despite the precarious situation in the geopolitical arena, businesses in Switzerland and other European countries have a positive trade balance with Russia. Swiss exports to the Russian Federation have reached 80% of their pre-crisis level and many European companies are showing increased activity in the Russian market. The upgrade in Russia's sovereign credit rating by international rating agencies testifies to the stability of the Russian economy.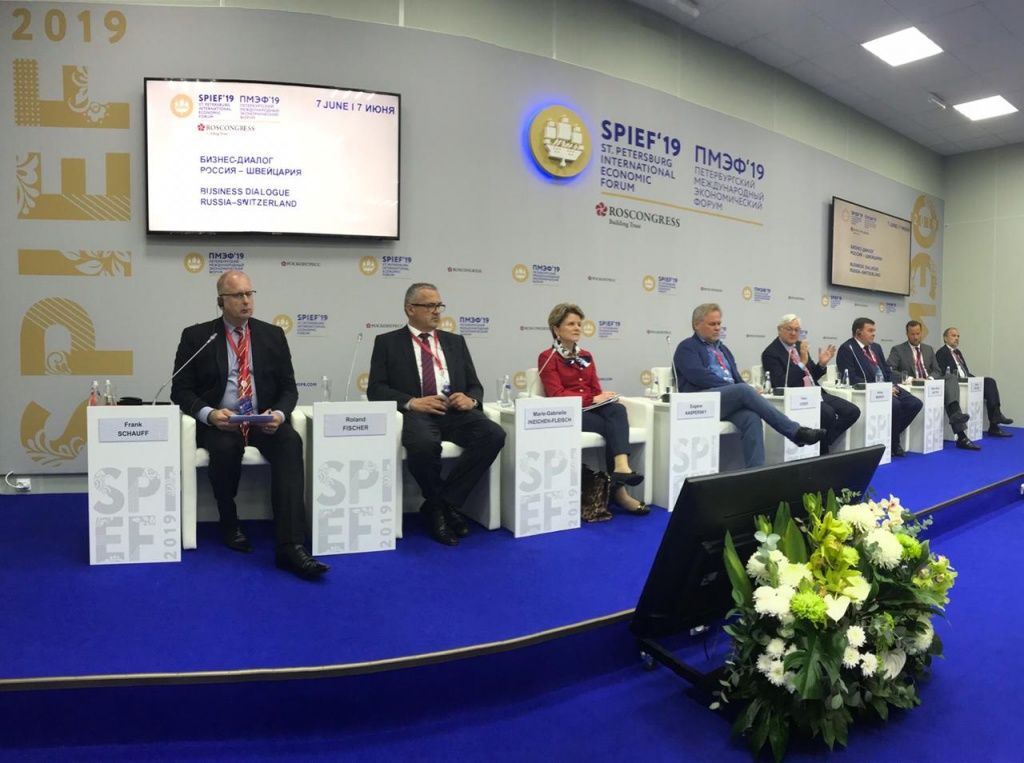 Peter Voser, Chairman of the Board of Directors, ABB Ltd; Marie-Gabrielle Ineichen-Fleisch, Director, Swiss State Secretariat for Economic Affairs (SECO); Eugene Kaspersky, Chief Executive Officer, Kaspersky Lab; Petter Ostbo, Chief Executive Officer, EuroChem Group AG ; Stefan Oliver Reutter, Managing Director, Regional Vice Chairman, UBS Switzerland AG; Roland Fischer, Chief Executive Officer, OC Oerlikon Management AG and other speakers shared their experience in expanding mutually beneficial cooperation.