07.12.2017
On December 6, 2017 the Russian Parliamentary European Club (RPEC) and the Association of the European Businesses held a joint meeting devoted to the 20th Anniversary of the EU-Russian Partnership and Cooperation Agreement coming into force. The Agreement became a basis for mutual cooperation in different spheres.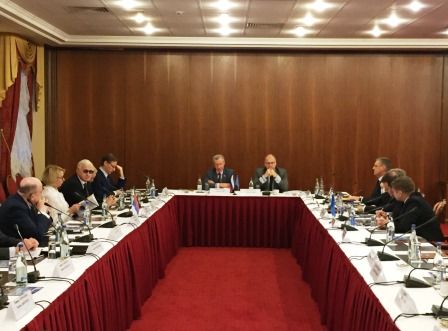 The meeting was co-chaired by the senator
Andrey Klimov
, Chairman of the Board of the RPEC, Vice Chairman of the Committee for International Affairs of the Council of Federation,  and the AEB CEO
Frank Schauff
.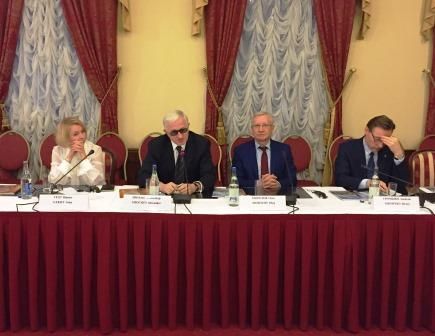 The main speakers were Markus Ederer, the EU Ambassador to the RF, and Alexey Gromyko, Director of the Institute of Europe, RAS. 
Friendly and lively discussion followed the meeting, the participants from the European side were Ignacio Ybanez, the Ambassador of Spain, Patric Franzen, Deputy Head of Mission, Embassy of Switzerland, Philippe Pegorier, member of the AEB Board and President of Alstom; Cesare Biggiogera, member of the AEB Board and General Director, Prysman Group; Ernesto Ferlenghi, Executive Vice-President, Eni; Paul Bruck, Head and Owner of Bruck Consult/Most Management, member of the AEB Board; from Russian side – Alexander Shokhin, President of RSPP; Oleg Morozov, Irina Gecht, both Council of Federation, Vladislav Maslennikov, MID; Nato Trotsenko, Ministry of Industry and Trade; Vladimir Pliguin.