29.03.2021
On March 25, the 1st Session of the Verona Forum of Banca Intesa was held in Rostov-on-Don. The topic of the session is "Innovative enterprises and technologies of the Rostov region".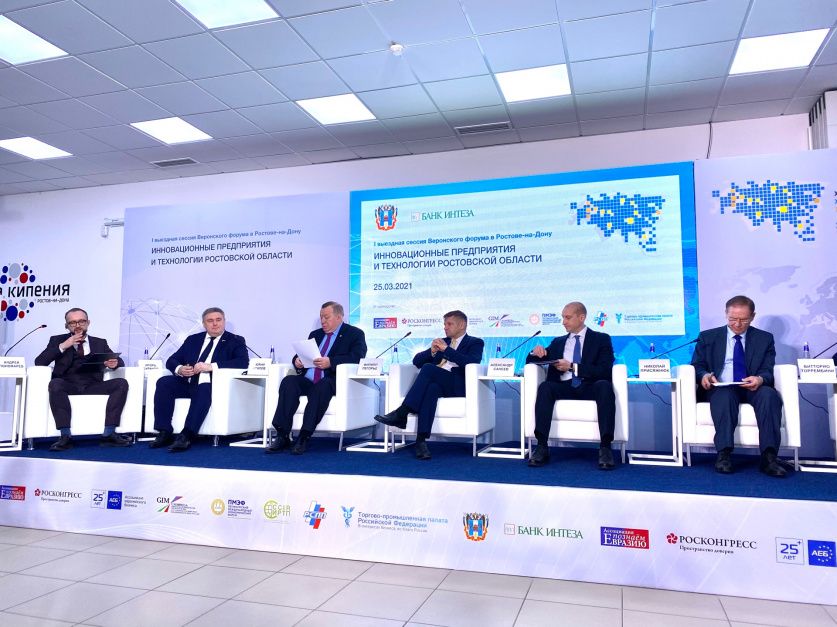 Philippe Pegorier, AEB Board member and President, Alstom Russia, spoke about the innovative activities of AEB member companies, which are aimed at wider implementation of "green technologies" in Russia and the activity of the Southern Regional Committee of the Association, half of member-companies are operating in the Rostov region.
The session participants discussed new investment projects implemented in the Rostov Region in 2020-2021 and opportunities for the development of Russia-Italy relations in the future.