17.07.2020
On July 16, 2020 an interregional online conference "Strategies and business practices for getting out of restrictions measures" was held jointly by the AEB Southern Regional Committee and the AEB North-Western Regional Committee.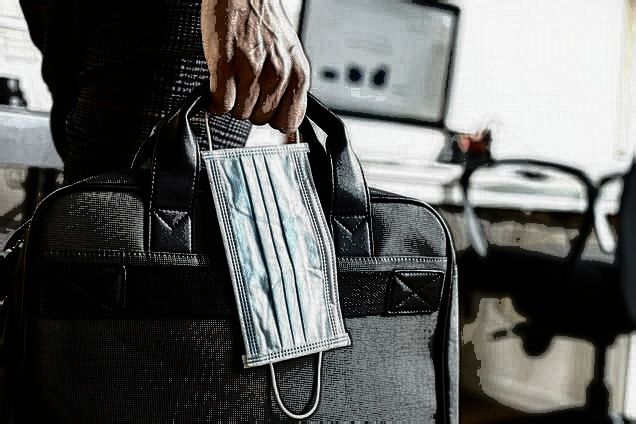 The conference was held in the frame of the regular "Time for New Strategies" program, which, along with AEB, is co-organized by the Russian-English weekly Yug-Times, the Public chamber of the Krasnodar territory and the Krasnodar regional branch of the Russian Union of Industrialists and entrepreneurs.
The event was attended by the top-management of the AEB member-companies, banks, and the representatives of the legislative and executive regional authorities from Moscow, St. Petersburg, the Leningrad region and the Krasnodar Territory.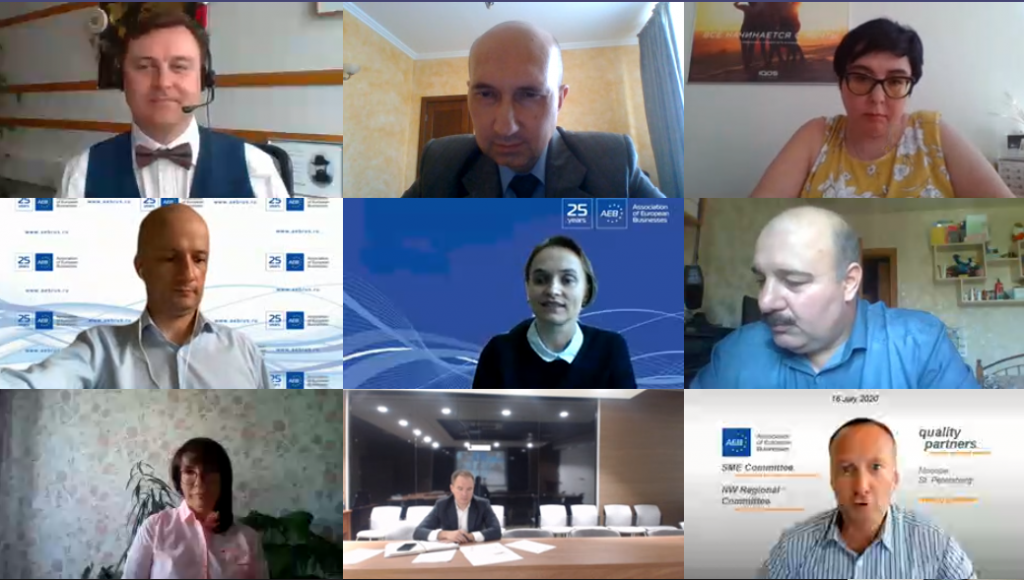 Tadzio Schilling, the AEB CEO, addressed the participants with a welcome speech. The event was moderated by Oleg Zharko, Chairman of the AEB Southern regional Committee/Regional Corporate Affairs Director of the group of companies Danone in Russia (Krasnodar) and Anton Rassadin, Chairman of the AEB North-Western Regional Committee/Head of corporate communications, BSH Russia (St. Petersburg).
During the event, the participants discussed their plans to exit the restrictive measures imposed during the pandemic, as well as the practices of interaction between business, society and government in different regions.
Andreas Bitzi, Chairman of the AEB Committee on Small and Medium Businesses/Partner director, quality partners (St. Petersburg) and Artem Trokhin, Vice-president of Commerzbank (Eurasija) AO (Moscow) shared their analysis of the current economic situation.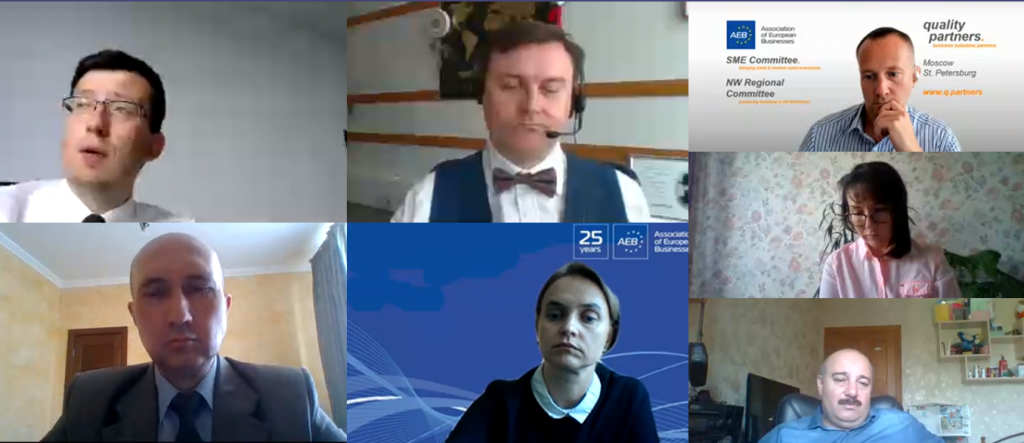 Svetlana Saltanova, Deputy Minister of Economy of the Krasnodar Territory; Vladimir Mostovoy, First Deputy Head of the Department of Industrial Policy of the Krasnodar Territory; Alexey Titov, Member of the Legislative Assembly of the Krasnodar Territory; Alexander Sitov, Deputy Chairman of the Committee for Industrial Policy, Innovations and Trade of St. Petersburg; and Anton Finogenov, First Deputy Chairman of the Committee for Economic Development and Investment Activities of the Leningrad Region presented the state business support measures in various regions.
AEB member foreign investors operating in Russia shared their experience in the crisis caused by the pandemic and plans to overcome it. Among them: Chris Mawer, Vice President, BP (Moscow); Alisa Andreeva, Corporate Affairs Manager, Philip Morris International (Krasnodar); Alexander Ustavschikov, Deputy General Director, Nokian Tires (Leningrad Region).
Eduard Kuznetsov, Vice-President of the Association "Association of employers of Krasnodar territory", member of the Legislative Assembly of Krasnodar region presented the results of the survey among Russian businesses conducted by the RSPP.
Alexander Polidi, Chairman of the Commission of the Public Chamber of the Krasnodar region on the economy, industrial and agro-industrial sector, integrated development of rural areas, and support for small and medium-sized businesses, summed up the discussion.