11.09.2020
On September 11, 2020, the AEB held a special Committees Strategy online Session, devoted to the impact of COVID-19 pandemic on European businesses: "AEB in a post-Covid-19 world. Challenges and prospects".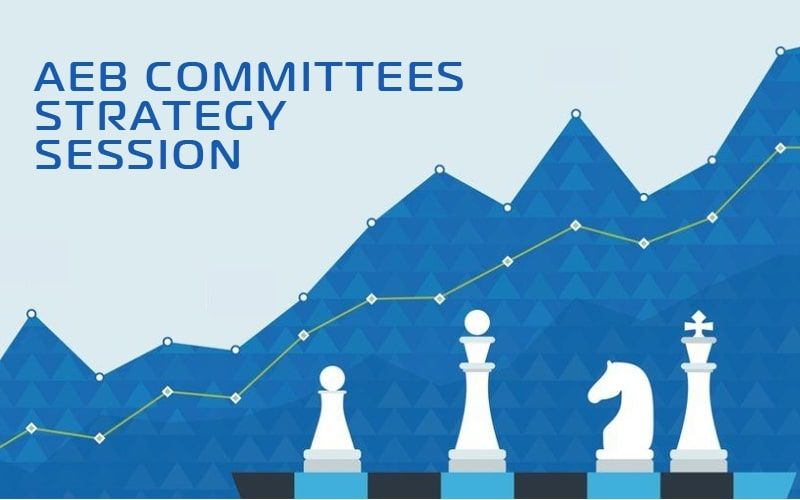 While opening the meeting AEB CEO Tadzio Schilling marked out that COVID-19 facilitated the AEB to try ways of working (home office), new format of meetings (via Zoom) and meet the new member demands, such as to install special Covid section on the website, increase activities in social media, HQS & visa support, etc.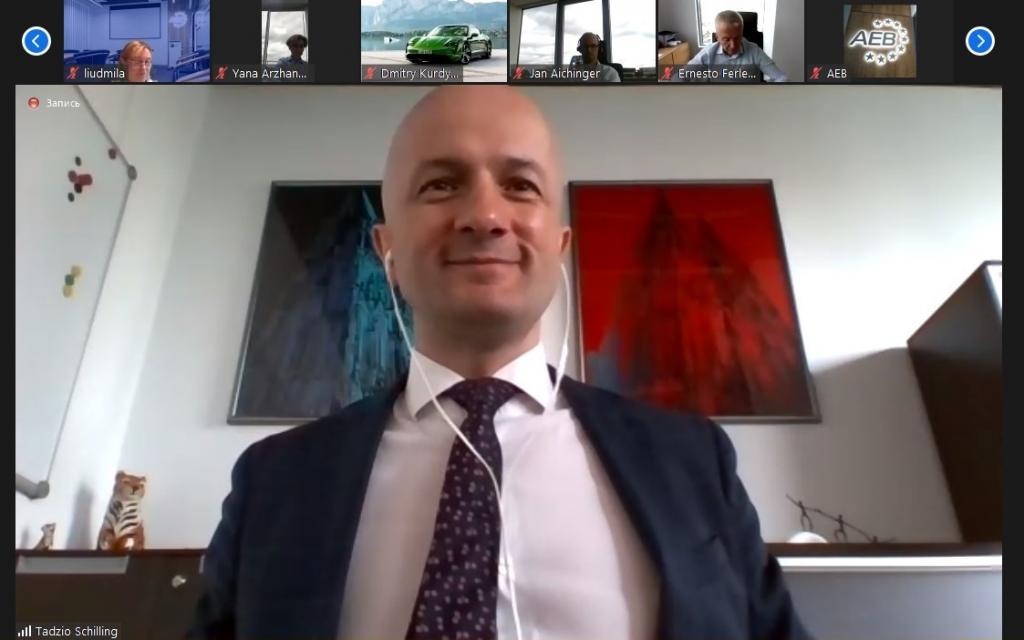 As for further AEB development plan, Tadzio announced a new strategy called "Growing together", which included 4 fields of play (people, impact, growth, innovation); Green Economy initiative and establishment of a new analytical department.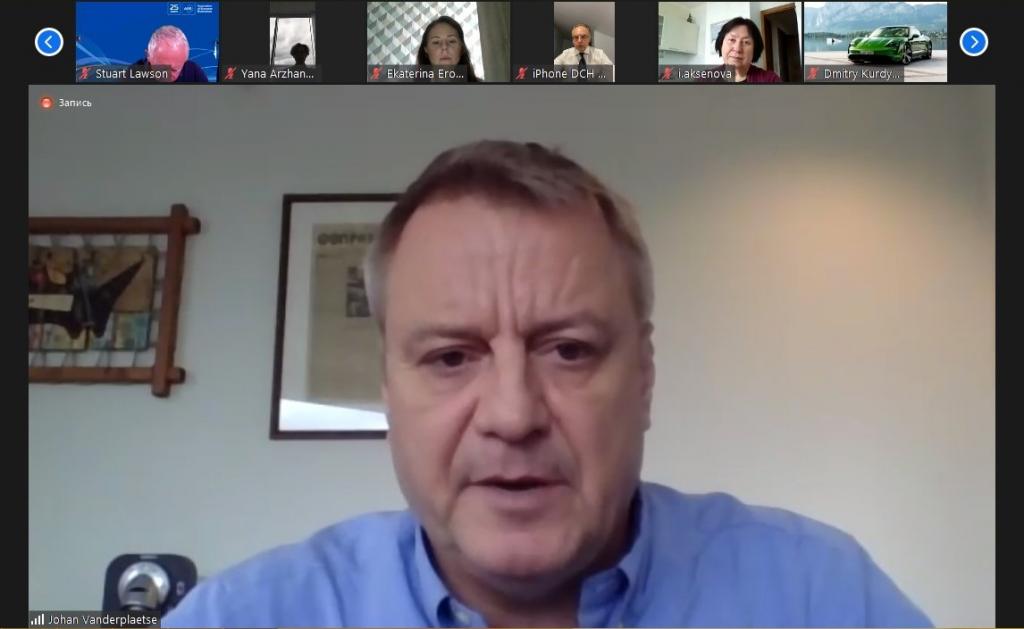 Johan Vanderplaetse, Chairman of the Board, AEB; Senior Vice President, President for Russia and CIS, Schneider Electric briefed on the new regulatory trends after Covid-19. He noted 2 main consequences: restrictive measures of governments to free movements of people and emergency packages for support of economics, in Russia, in particular, mainly focused on localization.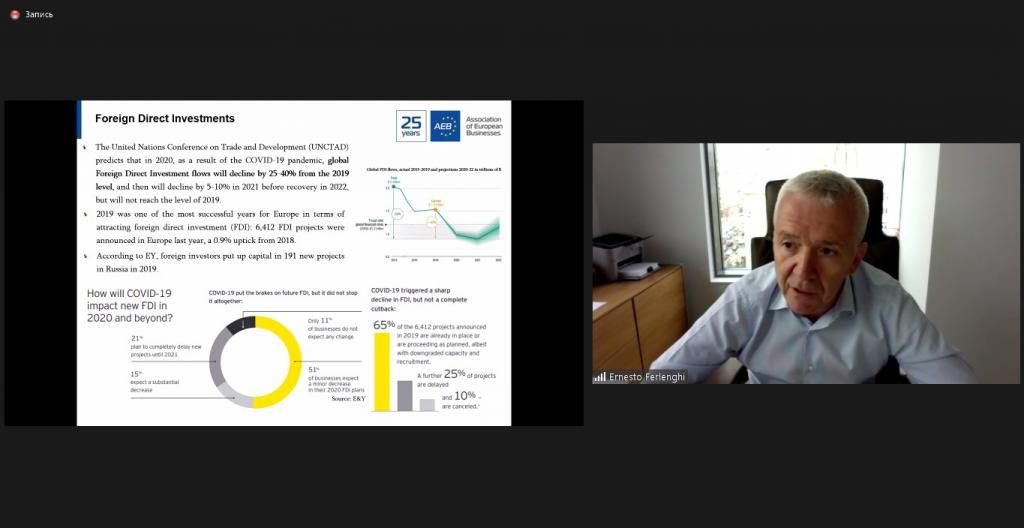 Ernesto Ferlenghi, Member of the Board, Chairman of Energy Committee, AEB; Executive Vice President, Eni, presented statistics on the impact of Covid-19 on foreign investments, long term recovery plan for businesses, main trends after pandemic. 
Talking about future prospects for the AEB, Ernesto Ferlenghi proposed to set up a single-window system to get information from Government bodies, to develop relations with European industrial associations, organize more interaction with EEU countries, and participation in different national projects.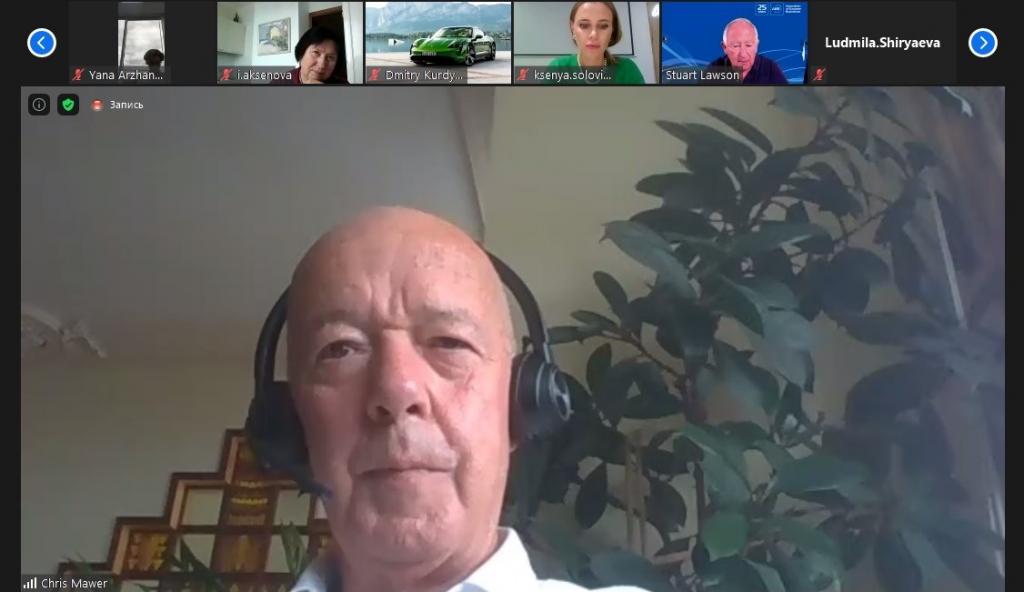 The third keynote speaker Chris Mawer, Chairman of Environmental Sub-Committee, AEB; Vice-President HSE & Engineering, BP Russia, told about crisis management in post-Covid environment, focusing on business planning, and organising new collaborative cross-committees events.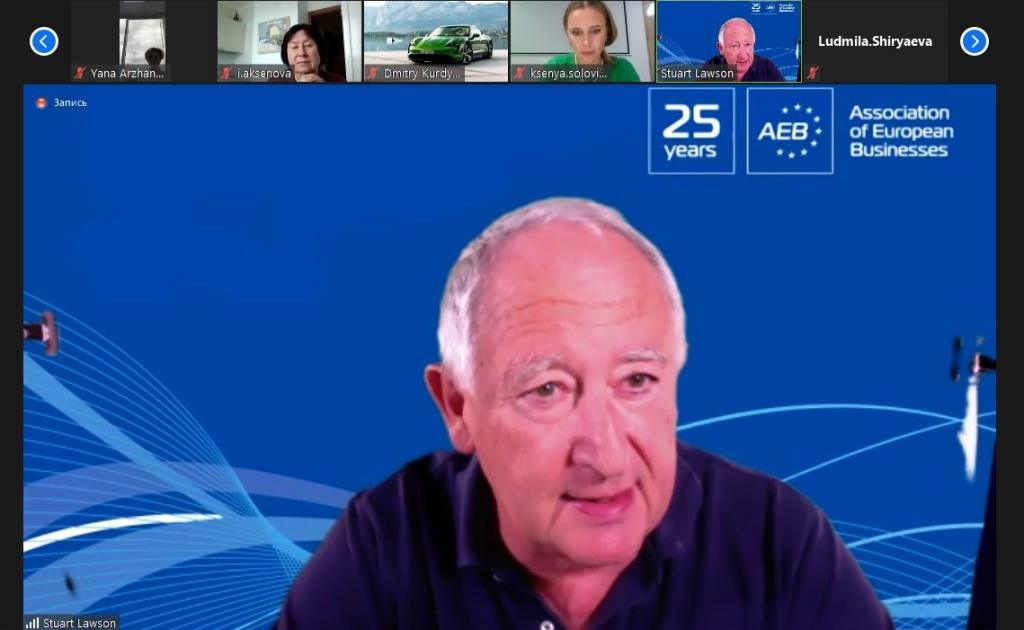 Stuart Lawson, Member of the Board of AEB, AEB Finance & Investments Committee Chairman, Senior Advisor, EY, Director, Skolkovo Ventures, proposed to think about how to maintain cultural culture in remote work, how to keep network, stability and productivity. 
The speeches were followed by Q&A session, where participants from different AEB committees specially emphasized the AEB efforts on HQS issue, expressed gratitude for support in bringing lots of employees from their companies to Russia and shared some important insights of their industries.