19.10.2022
On October 19, 2022, the AEB North-Western Regional Committee held an open event "Strength in unity: Crisis navigator for foreign businesses in the North-West".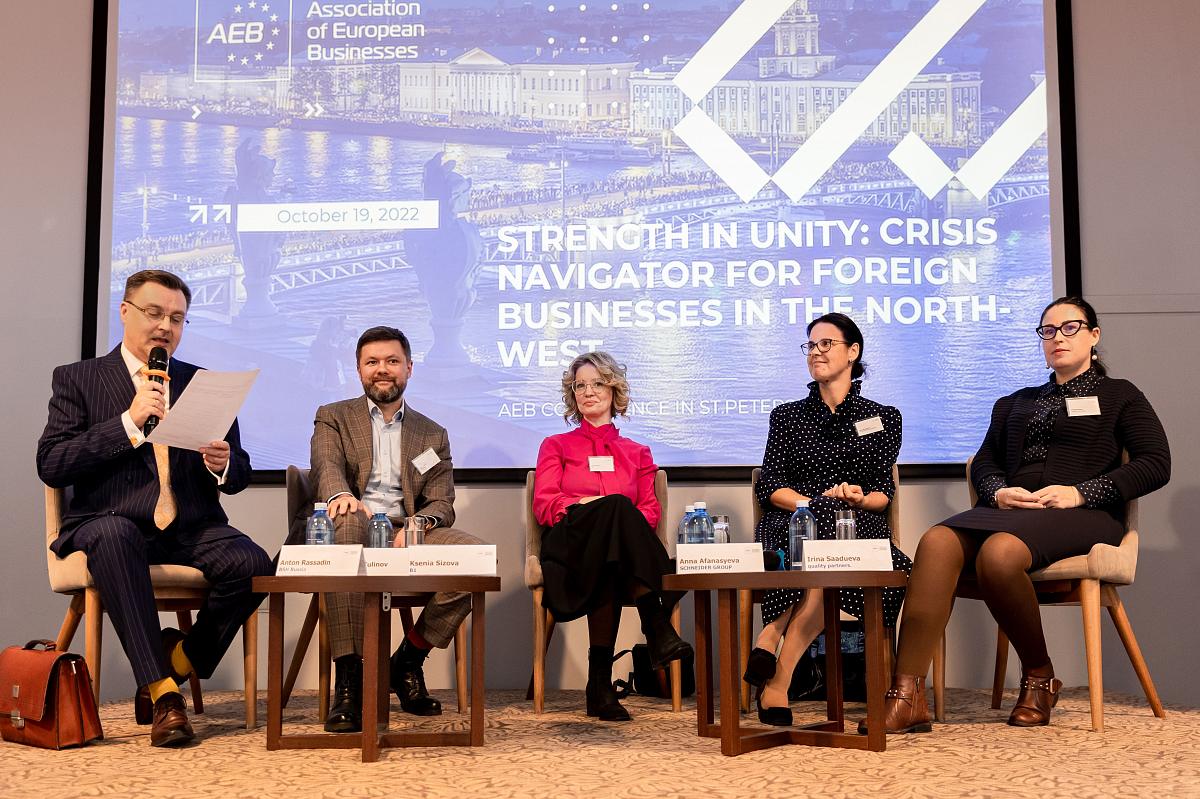 The event was held offline at the "Vedenskiy" hotel in St. Petersburg. 
The open event was mostly aimed to overview current situation in the light of new sanctions and countermeasures and to discuss possible scenarios of further course of development. From the AEB CEO Tadzio Schilling, the participants received the first-hand information on the measures that the AEB was taking to keep ties with all its members and to strengthen membership base. 
Yury Tulinov, Senior Vice-President, Market Research and Strategy Office, PJSC ROSBANK presented the analysis and forecasts based on the recently introduced by the Central Bank of Russia scenarios of Russian economy development. 
Ksenia Sizova, Director, Global Trade and Customs practice, B1 elaborated on the latest news and hot issues with regards to the legalization of parallel imports. 
Anna Afanasyeva, Associate Director, Legal & Tax, SCHNIDER GROUP and Irina Saadueva, General Director, quality partners introduced latest regulatory changes and practical legal issues that foreign companies face nowadays. 
The event was followed by an informal networking session, during which the participants were able to communicate with each other and share their news, problems and experiences. 
The event was moderated by Anton Rassadin, Chair of the AEB North-Western Regional Committee.