16.12.2016
On 16 December 2016, the AEB Real Estate Committee held its regular open event on real estate and tax update entitled "Taxation of Real Estate: the New Regulation".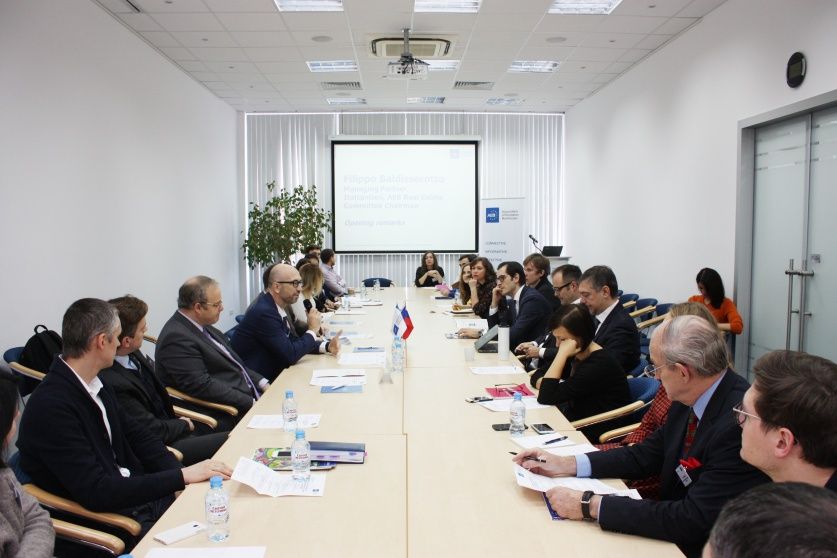 The event was opened by Ruslan Kokarev, AEB COO, and moderated by Filippo Baldisserotto, Chairman of the AEB Real Estate Committee, General Director, Stupino 1 Industrial Park. During the event the participants discussed the current changes in tax legislation and the practice of its application in the areas of property tax exemption for energy-efficient buildings and investment tax benefits.
Presentations are available for downloading:
Photos are available on the AEB facebook page.
L–R: Participants of the event