19.09.2019
On September 19, 2019, the AEB Product Conformity Assessment Committee held a conference  "Technical regulation and conformity assessment in the EAEU and the EU: prospects for approximation".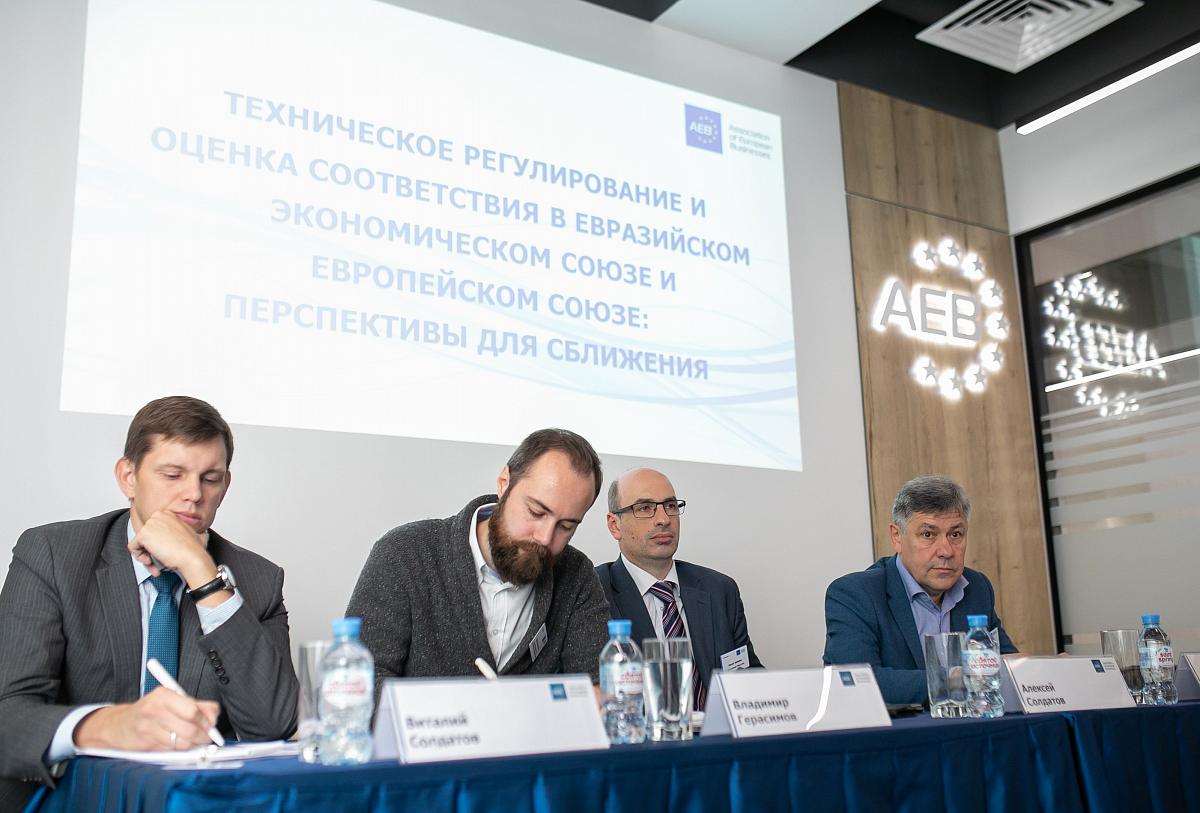 The event was devoted to the issues of product conformity assessment, barriers of entering the EAEU market, actualization of lists of standards, problems of implementation of the TR EAEU 037/2016 (RoHS), state and prospects of technical regulation of construction products in Russia, technical barriers in promotion of machine building equipment, EU study on technical barriers to trade resulting from differences in EU-EAEU product regulation, and others.
Ministry of Industry and Trade (MIT) of the Russian Federation and CRPT (Сenter for Avanced Technologies) representatives together with the EU Delegation and the AEB representatives discussed the  most pressing issues. Businesses representatives addressed practical and technical issues directly to the regulatory and data base providers.