24.08.2015
On 24 August 2015, AEB CEO Frank Schauff participated in the opening ceremony of the 19th International exhibition of automotive parts, components, car maintenance equipment and products. He made the welcoming speech and wished fruitful networking to all of the participants.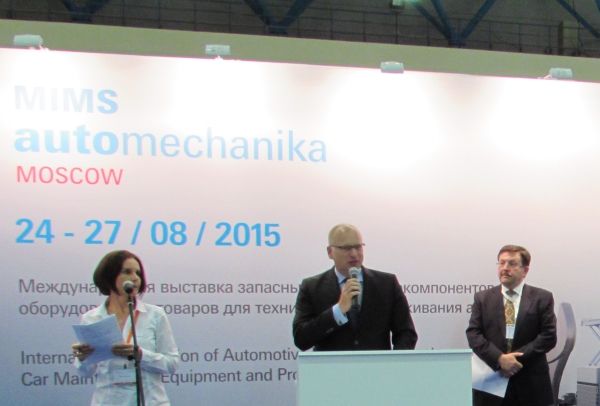 After the ceremony the IMAF pre-show  opened.
Tatiana Arabadji
, the Director of Russian Automative Market Research, made a presentation on the development of the automotive market and car production by 2020, including forecasts.