06.07.2015
An AEB delegation consisting of Seed Committee company members (Bayer CropScience, KWS, Limagrain, Monsanto, Pioneer, Syngenta) and chaired by the AEB COO Ruslan Kokarev and the Committee Chairperson Vladimir Druzhina participated in the All-Russian Seed-trial Day in the Tambov region on 1–2 July.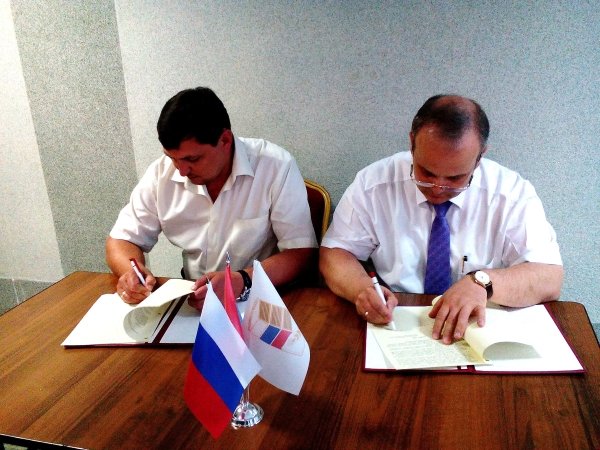 The event was organised by the State Commission for Trials and Protection of Selection Achievements for its regional branches, farmers and seed companies. During the first day the companies demonstrated their best seed varieties and hybrids and gave explanations to the officials. 

The second day was dedicated to a dialogue between the authorities and business representatives on key issues related to improving the seed breeding procedure in Russia. The roundtable discussion lasted more than three hours and was highly productive. As a marker of their serious intentions for further cooperation a
Memorandum of understanding
was signed between the AEB and the State Commission for Variety Trials and Breeding Achievements' Protection. 
Photo L—R: Vitaly Voloshchenko, Chairman of the State Commission for Variety Trials and Breeding Achievements' Protection, Ruslan Kokarev, AEB COO