28.02.2017
On 27 February, the XVI Russian Investment Forum "Sochi-2017" was opened. 
Frank Schauff, AEB CEO, spoke at the session "Society and power: joint work on a regional agenda," and talked about the work of the AEB in the regions.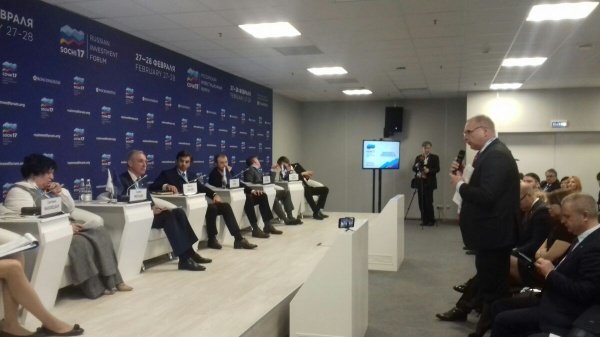 Philippe Pegorier, AEB Board member, spoke at the sessions "Industrial clusters: regional aspect" and "Eurasian Economic Union: single market — new rules for the investor?"
At the Krasnodar Krai stand a series of Round Tables and other events were held. In particular, Frank Schauff met with Evgeny Pervyshov, the Mayor of Krasnodar. They discussed areas and prospects for further cooperation and outlined plans for joint work. Also, Frank Schauff held meetings with representatives of other Russian regionsat the Forum.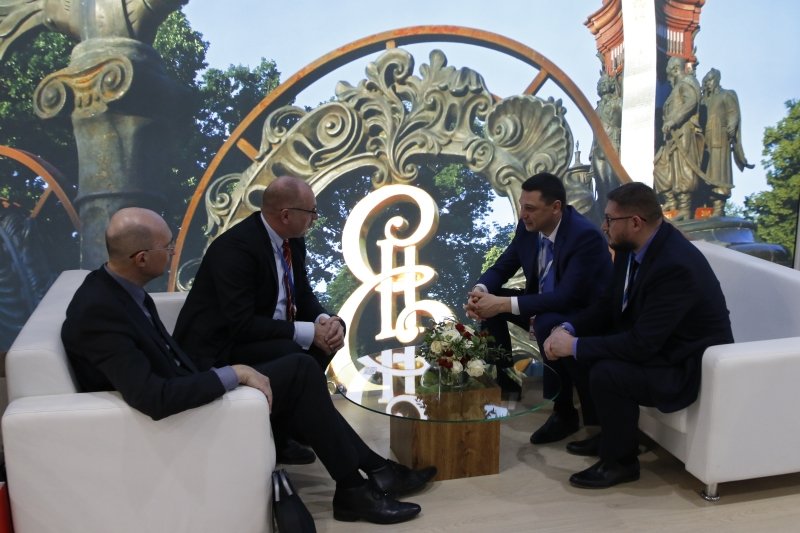 Lower photo L-R: Oleg Zharko, Chair of the AEB Southern Regional Committee, Frank Schauff, AEB CEO, Evgeny Pervyshov, the Mayor of Krasnodar, Vladislav Stavitskiy, Deputy Head of Municipal Structure of Krasnodar