18.09.2019
On September 17, 2019, the Chairman of the AEB North-Western Regional Committee Andreas Bitzi took part in the first "Baltic Region-China" business forum organized by the Agency for Economic Development and the Center for Industrial Development of the Leningrad Region.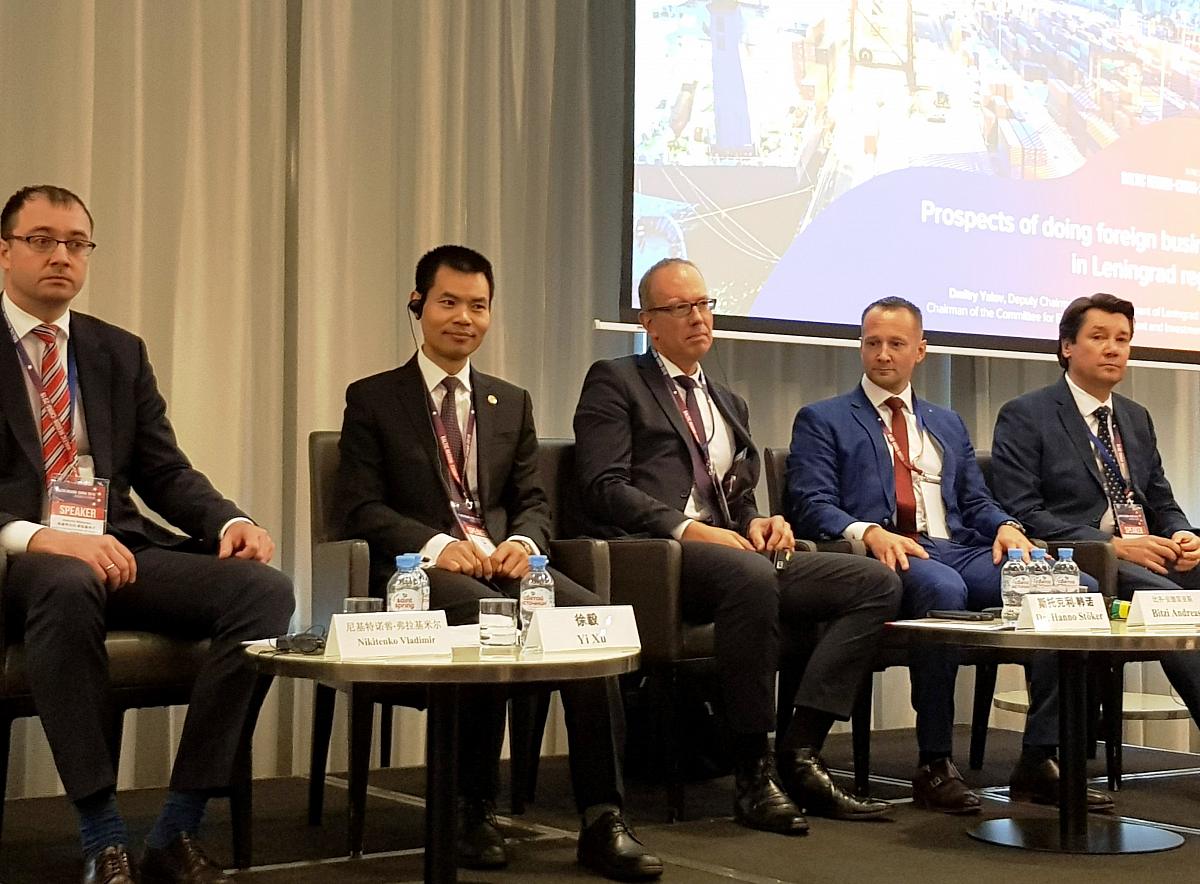 The "Baltic Region-China" Forum brought together on one platform the business community of Europe and Asia and the representatives of the authorities of the Leningrad Region to discuss such issues as creating health investment climate, developing export activities in the region, prospects for the foreign companies for doing business in the Leningrad Region, possibilities for exporting to markets of China and Europe, industrial cooperation, etc. Within the framework of the Forum, a business contacts exchange session was also organized, in which the representatives of Russian, Chinese and German companies participated.
Speaking at the plenary session of the Forum, Andreas Bitzi presented the main areas of cooperation between the Association of European Businesses and the Government of the Leningrad Region in the field of creating favorable conditions for doing business in the region and attracting foreign investors. Since 2017, together with the Government of Leningrad Region, the AEB annually conducts a survey among the foreign investors-members of the Association, who are doing business in the region. The survey is aimed at assessing the level of satisfaction of European business with the investment conditions and the regulatory activities. The results of the survey demonstrate stable positive dynamics of growth of satisfaction of foreign investors with the business climate in the region, as well as with the investors support measures of the Government of the Leningrad Region.