21.09.2023
On September 14, with the support of the AEB, the "Corporate Volunteering" conference was held in St. Petersburg.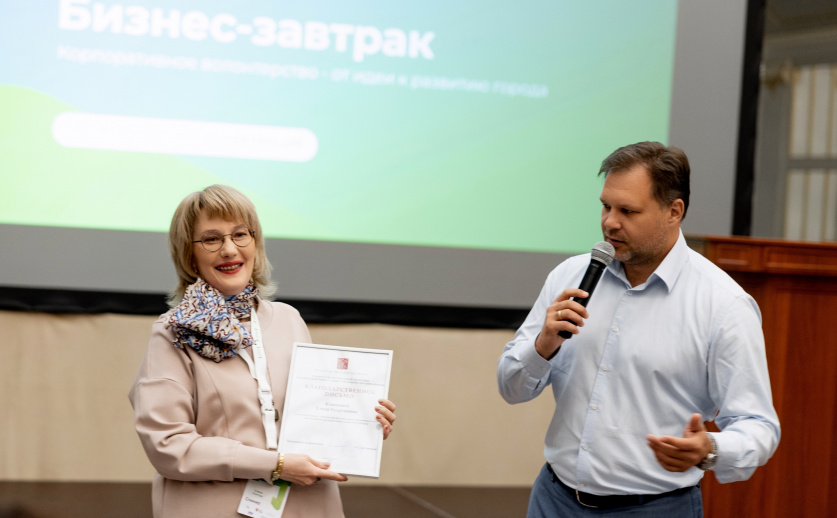 The conference is part of the national project "Education". The platform provides an opportunity to build partnerships between government authorities, businesses and non-profit organizations. 
«The topic of ecology will remain a trend, as it was in previous years. But social volunteering will have a new vector of development» - Chairman of the North-West Regional Committee of the AEB Elena Kiyanova noted. 
As part of the conference, prospects for the development of corporate volunteering in St. Petersburg and the Leningrad region were discussed.