15.03.2019
On 15 March 2019 in Brussels, the First Eurasian Dialogue, "Connecting Eurasia: from the Atlantic to the Pacific Ocean", was held.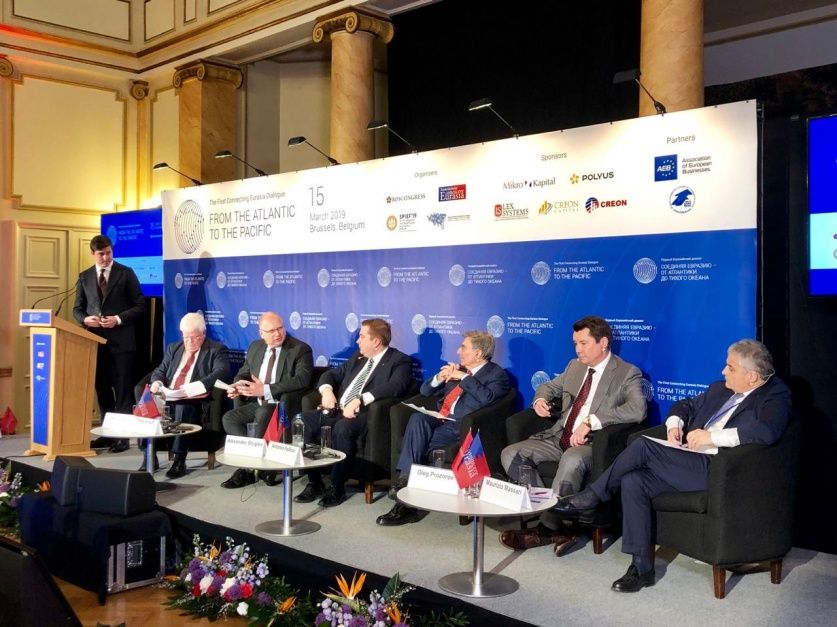 The event was organized by the Roscongress Foundation and the Conoscere Eurasia Association, with the support of the Association of European Businesses and the Belgian-Luxembourg Chamber of Commerce. The event took place in the heart of Brussels, in the Royal Gardens, in the rooms of the Cercle Royal Gaulois Artistique et Littéraire.
The Dialogue was the first discussion platform of its kind in Belgium in which issues of cooperation in the Eurasian space were discussed. The purpose of the event was to promote informal dialogue on economic, trade, and integration issues between the main stakeholders in the Eurasian space, including the European Union, the Eurasian Economic Union, and China.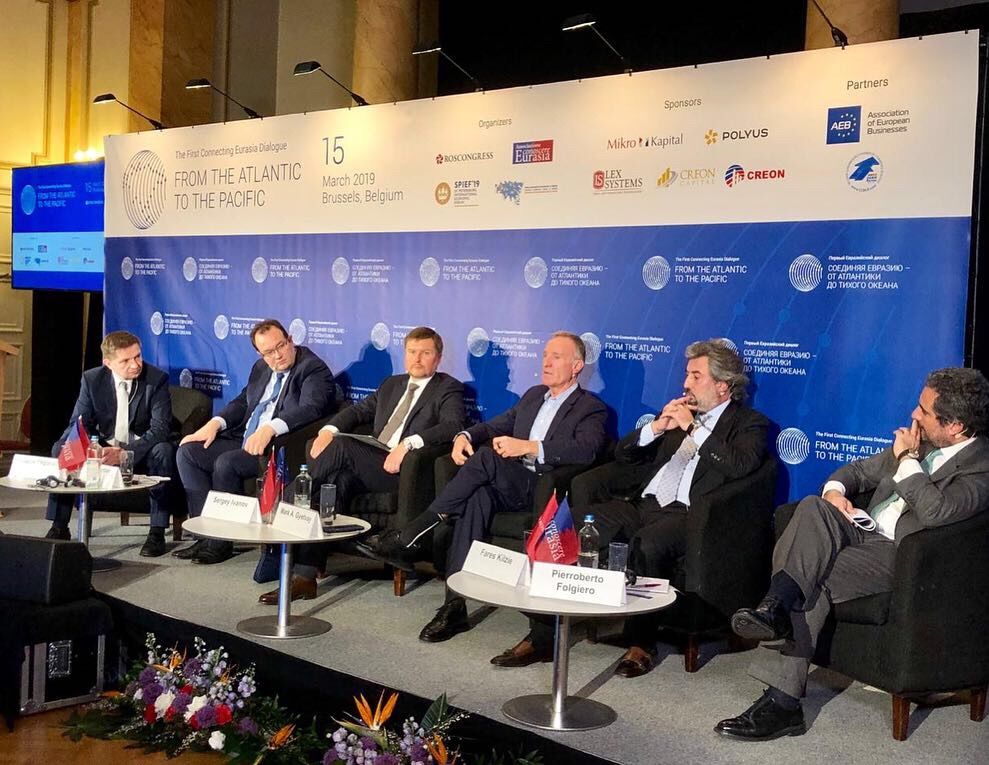 Philippe Pegorier, Member of the AEB Board moderated the third session "Connecting Eurasia in practice" with the participation of representatives of multinational corporations operating in the Eurasian space. Dr. Frank Schauff, AEB Chief Executive Officer, in its conclusion remarks, commented on the prospects of an EU-EAEU official dialogue, which would foster trade and investment relations on the Eurasian continent.