13.09.2019
On September 12, 2019, the AEB Chairman of the Board Johan Vanderplaetse took part in the conference "The Future is connected. Industrial Policy in Geopolitically Challenging Times", organized by Wilo Group.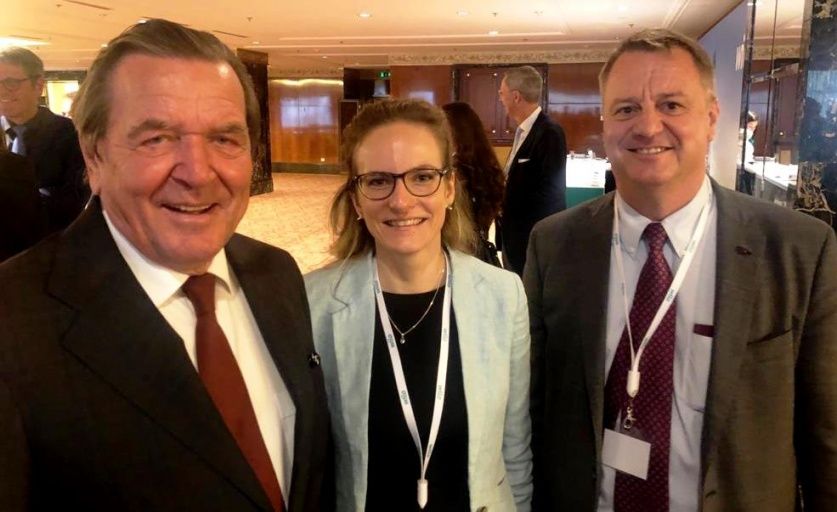 The conference was held with participation of Gerhard Schröder, Former Chancellor Federal Republic of Germany, Chairman of the Supervisory Board Rosneft, Chairman of the Supervisory Board Nord Stream AG, Elvira Nabiullina, President Russian Central Bank, Tigran Sargsyan, Chairman of the Board Eurasian Economic Union, Former Prime Minister of the Republic of Armenia and others.
The AEB Chairman took part in the panel discussion on industrial policies as a motor for economic growth. Mr. Vanderplaetse spoke about the investment climate in Russia and the business relations between Russian and European companies and focused on challenges and opportunities arise for European & Eurasian companies through industrial strategies.