14.04.2017
On 12 April, 2017 a round table "The interaction of government and business at the regional and municipal level: international experience and Russian practice" was held in Higher School of Economics.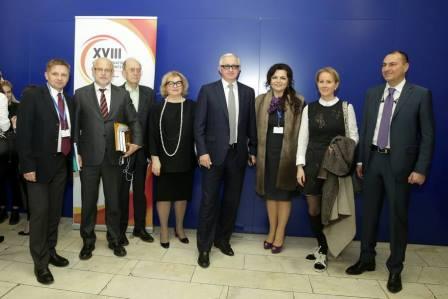 The round table was attended by the Interim Governor of the Ryazan region Nikolai Lyubimov, AEB Board member, Alstom president Philippe Pegorier, President of All-Russian Insurance Association Igor Yurgens and other experts.
President of Russian Union of Industrialists and Entrepreneurs Alexander Shokhin moderated the event.
During the session, the participants discussed the problems of business and government in the Russian regions. Philippe Pégorier shared his experience of conducting foreign business in the regions, spoke about the risks that companies face and the benefits ofthat work.