20.11.2020
On November 20, 2020, the online Forum "Northern Dimension" business response to the challenges of the COVID-19 pandemic was held at the Moscow School of Management SKOLKOVO.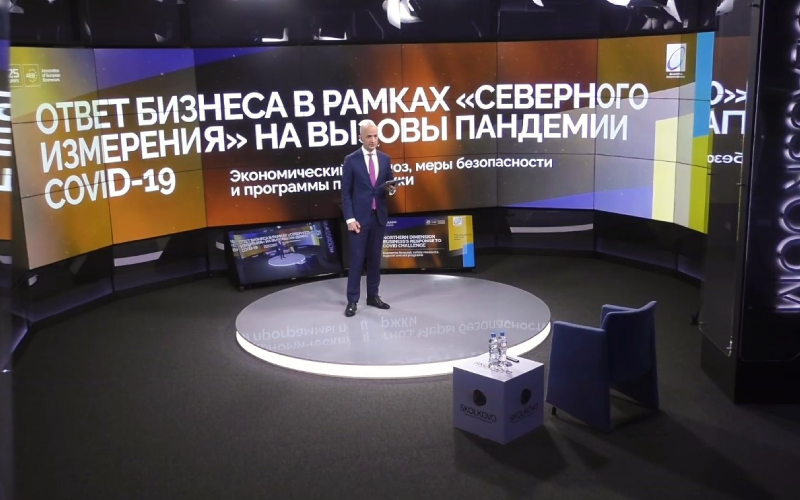 The online event was attended by over 600 delegates. The Forum was chaired by Alexey Mordashov, Chairman of the Board of Directors of PJSC "Severstal", Co-Chairman of the Business Council of the "North-ern Dimension", and Rolf Jansson, President of VR-Group, Co-Chairman of the Business Council of the "Northern Dimension".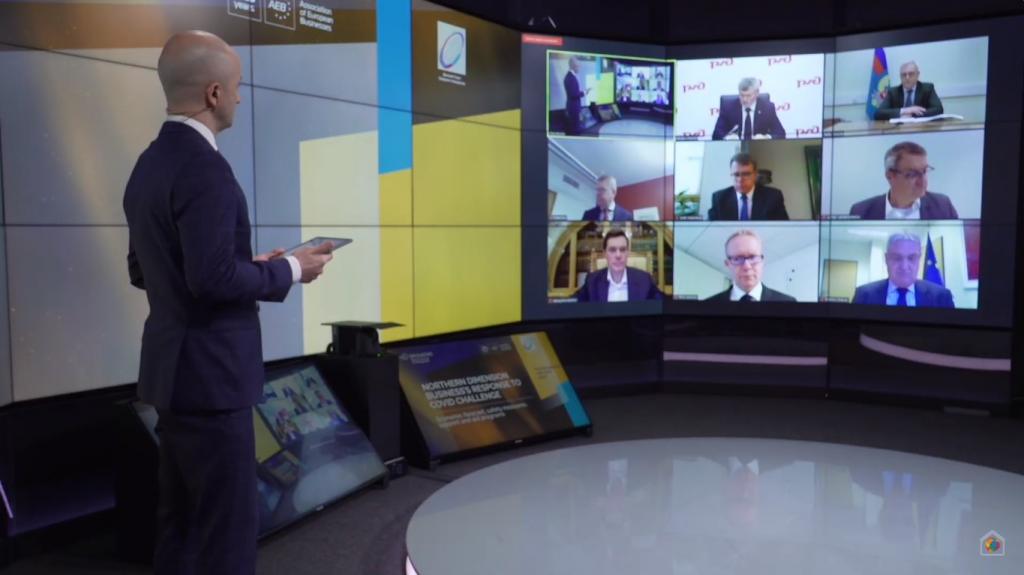 AEB CEO Tadzio Schilling and President of Moscow School of Management SKOLKOVO Andrey Sharonov moderated the event.
A new topic of the forum was the challenges of the COVID-19 pandemic: economic forecast, security measures and support programs.
Russian and international experts, as well as heads of major European companies discussed how the coro-navirus pandemic would affect the further development of the world economy, whether it would be possible to continue strengthening international cooperation, including the field of environmental management and ecology, against the backdrop of lockdown, as well as the impact the pandemic could have on the region of the "Northern Dimension".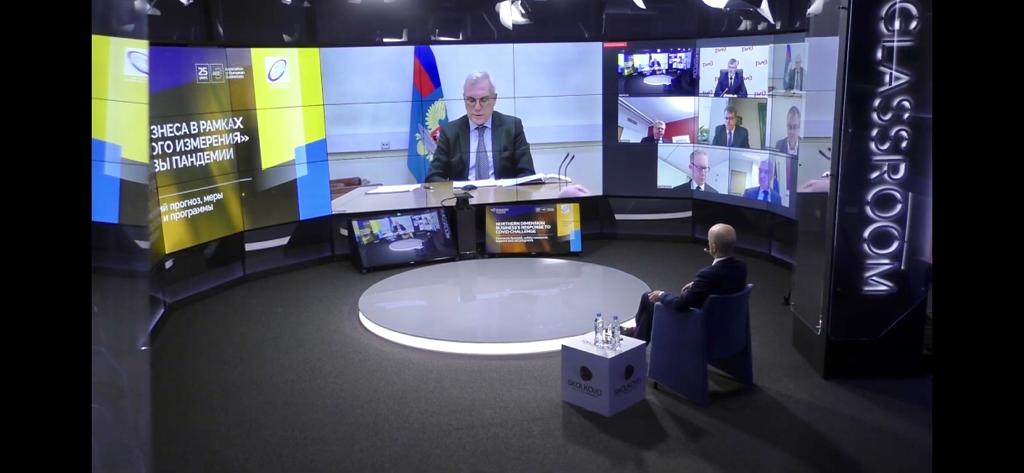 At the forum presentations were made by senior representatives of European and Russian ministries and departments, and company executives. They included: Alexander Grushko, Deputy Foreign Minister of Rus-sia; Markus Ederer, EU Ambassador to the Russian Federation; Antti Helanterä, Ambassador of Finland to the Russian Federation; Sergey Pavlov, First Deputy CEO, OAO RZD (Russian Railways); Jyri Häkämies, Director General, Confederation of Finnish Industries and others.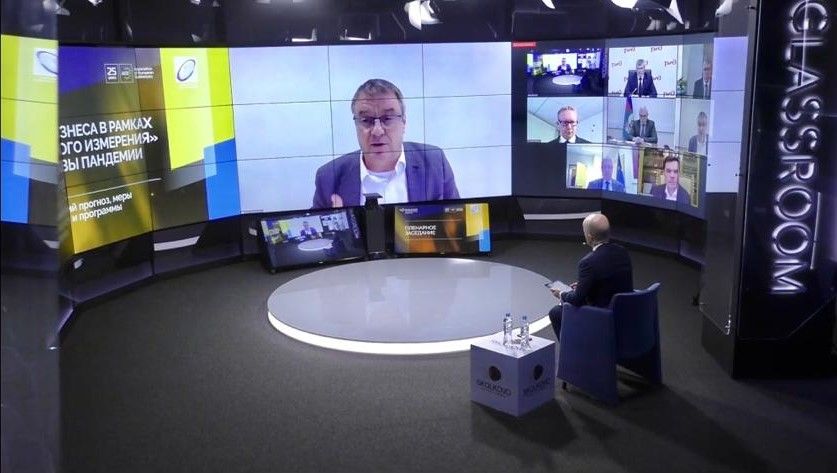 Johan Vanderplaetse, AEB Board Chairman, Senior Vice President, President for Russia and CIS, Schneider Electric, commented:
When we started planning the 2020 Northern Dimension Forum last year, we intended to focus on connec-tivity since we this would be one of the main issues for the business in the near future. And then came the COVID-19 pandemic which gave a completely different meaning to the term 'connectivity'. The pandemic led to a huge acceleration of digital technologies and has completely changed the way people and business are interacting.
After the general plenary session, a series of round tables were held within the framework of various working groups of the Northern Dimension Business Council. Experts discussed the most important issues faced by representatives of most business industries: energy and energy efficiency, ecology and circular economy, transport and logistics, health and lifestyle, creative industry – digital solutions for businesses.