30.06.2016
On 29 June, 2016 the Chairman of the AEB Human Resources Committee Michael Germershausen participated in the conference "The labour market in Russia in 2016: legal aspects", organised by Kommersant publishing house.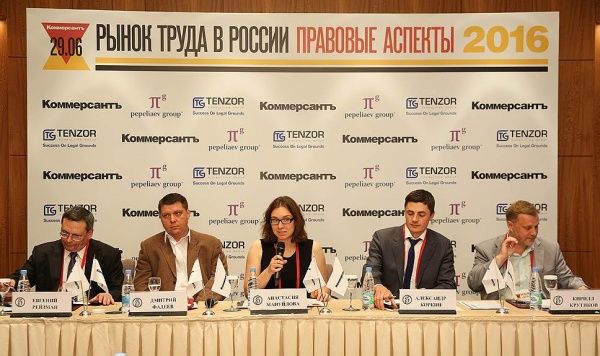 The speakers of the conference included: Valeriy Korzh, Ministry of labour and social protection; Aleksander Korkin, Pepeliaev Group; Taras Fisun, Tenzor Consulting Group; Evgeny Reyzman, Baker&McKenzie; Andrey Petrov, Vimpelcom and others. 
The participants discussed the optimisation of staff costs, disputes between employers and employees and changes to the Labour Code to improve occupational safety in Russia.
Photo is provided by Kommersant 
post-release labour market.pdf

View/Open