11.12.2019
On the 28th of November (in the Italian embassy in Moscow) and then on the 4th of December (in the Russian embassy in Rome) Ernesto Ferlenghi, AEB Energy Committee Chair, Executive Vice President of ENI,  took part in the presentation of the renewed Russian-Italian Civil Society Dialogue Forum.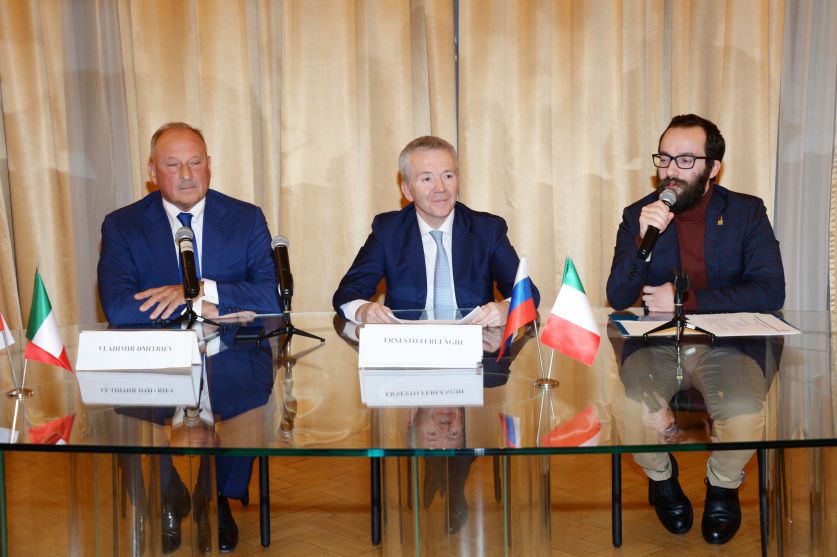 Their Excellences Italian Ambassador to Russia Pasquale K. Terracciano and Russian Ambassador to Italy Sergey Razov presided over the respective presentations.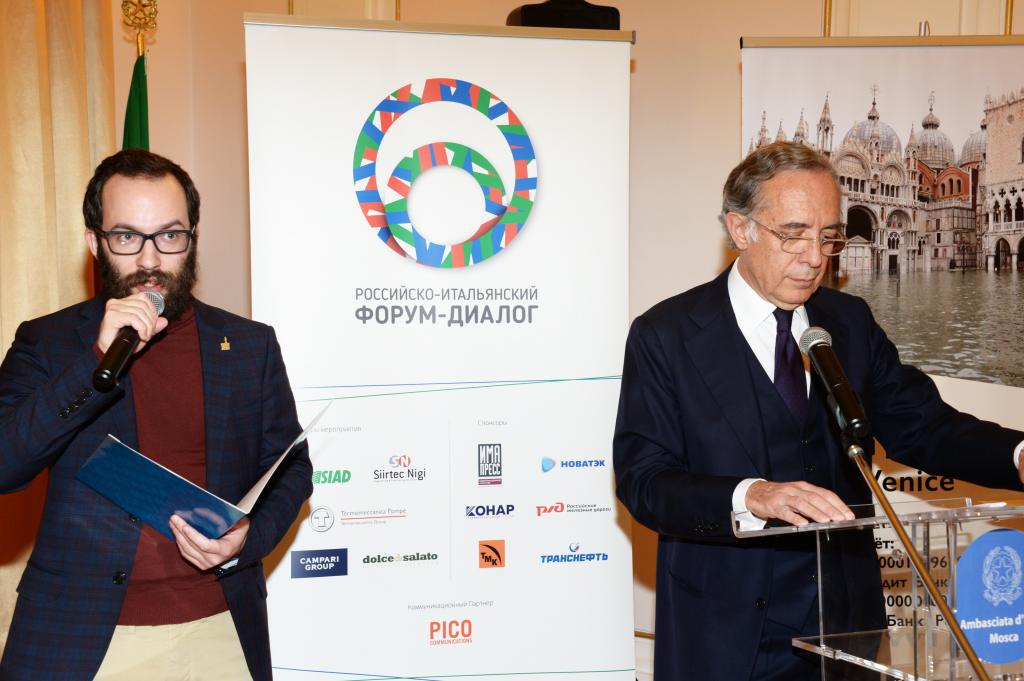 Ernesto Ferlenghi, co-chairman of the Forum for the Italian side, and Vladimir Dmitriev, Vice-president of the Russian Chamber of Commerce and co-chairman for the Russian side, defined the list of projects aimed at broadening the cooperation between the two countries in the fields of art, culture, sports, youth policy, religion, education, theater and journalism and etc. All the events will be held both in Russia and in Italy.
An important area of the Forum-Dialogue activity is also encouraging the development of small and medium businesses (SME), in connection with which the presentation of a joint fund for supporting SME projects is planned for 2020. The agreement on the creation of this fund was concluded during President Putin's visit to Rome on July 4 between RDIF and Cassa Depositi e Prestiti.
One of the key elements of the presentation was the new logo of the Forum - Dialogue, designed by the talented Italian web designer Fabio Genuizzi (PICO Communications). Two interlaced rings painted in the colors of the Italian and Russian flags depict the continual interchange and mingling of the two cultures.
The official part continued with a concert by soloists from the Mariinsky and the Bolshoi Theatres.