27.09.2016
On 27 September 2016, the AEB took part in "The Russian Competition Week", which is the key annual event in the field of competition policy in Russia organised by the Federal Antimonopoly Service of the Russian Federation (FAS).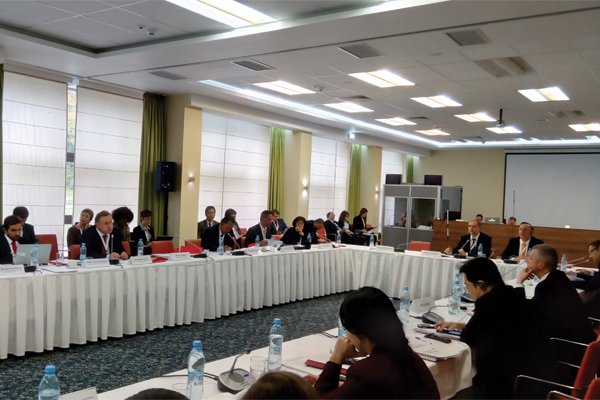 Yury Litvishchenko, Chairman of the AEB Health & Pharmaceuticals Committee, CEO, Chiesi Pharmaceuticals, participated in the joint meeting of the Working Group of BRICS and the Working Group for Research on the Competition Issues in the Pharmaceutical Sector. His presentation was dedicated to the topic "Competition at Pharmaceutical market – as the main precondition for fair price". The committee was also represented by Tatiana Nor, Head of Market Access Department, Merck Serono. The meeting was chaired by Anatoly Golomolzin, Deputy Head of the FAS, Giovanni Pitruzzella, Chairman of the Italian Competition Authority, and Timofey Nizhegorodtsev, Head of Department for Social Sphere and Trade, FAS.
The Russian Competition Week brought together officials from federal and regional executive antimonopoly bodies as well as the business community. Senior officials of the foreign competition authorities and international organisations, as well as representatives of the central office and regional offices of the FAS discussed the best world's practices in the field of competition protection and advocacy.
Photo: Participants of the event