13.11.2019
On November 13, 2019, the delegates of the AEB business mission moved to Samarkand, where they met with Oybek Khodjaev, Deputy Governor (Hakim) of Samarkand region.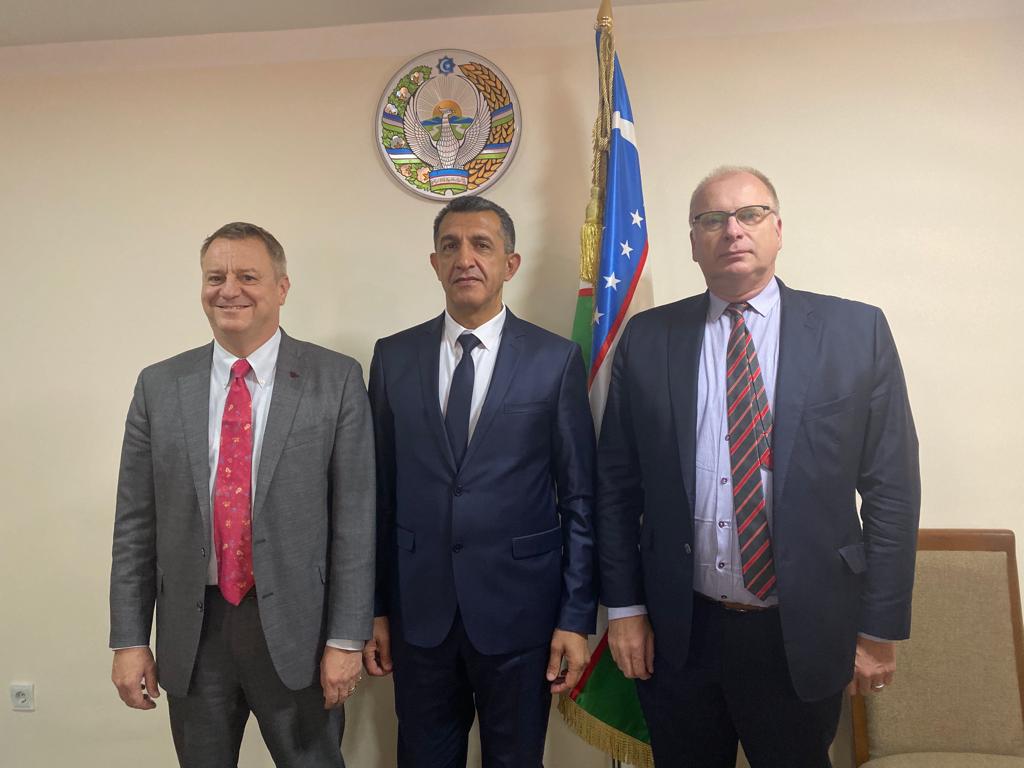 During an open discussion with the representatives of European businesses Mr. Oybek Khodjaev gave a detailed account of the investment potential of the region, and also expressed hope for the development of relations and reaching a new level of cooperation.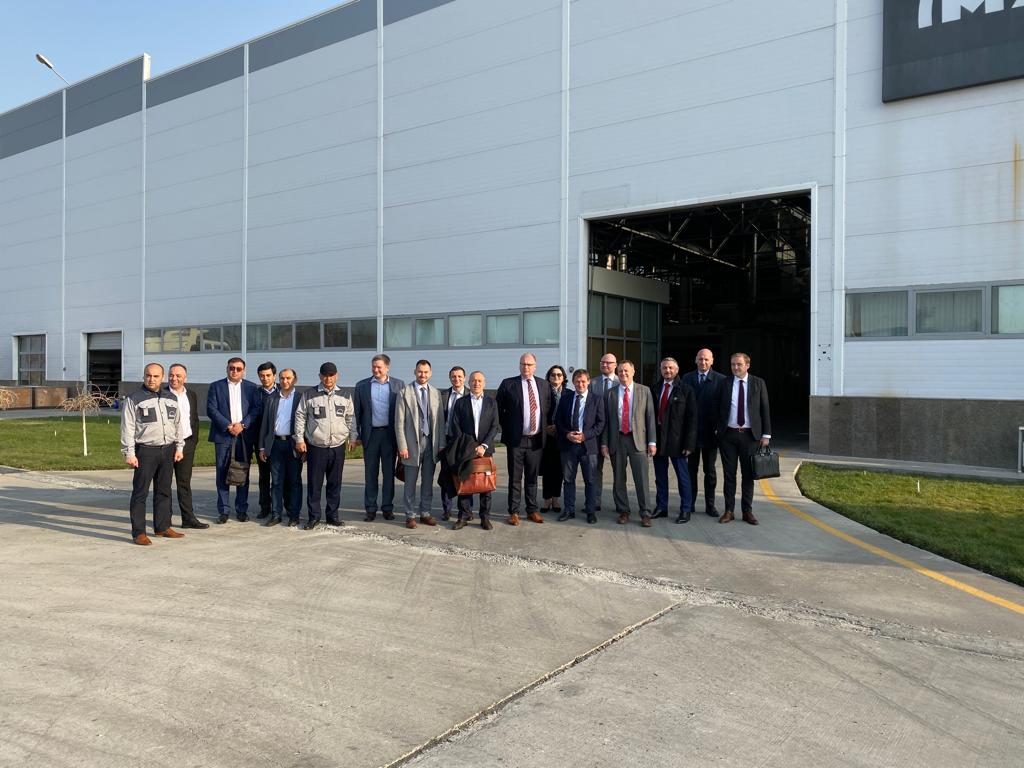 After that, representatives of AEB member companies visited the factory "JV MAN Auto-Uzbekistan", where they inspected the production line, and met with Deputy Director, Otabek Nurzalayev. During the meeting, the guests were told in detail about the company's development strategy and opportunities for mutually beneficial cooperation.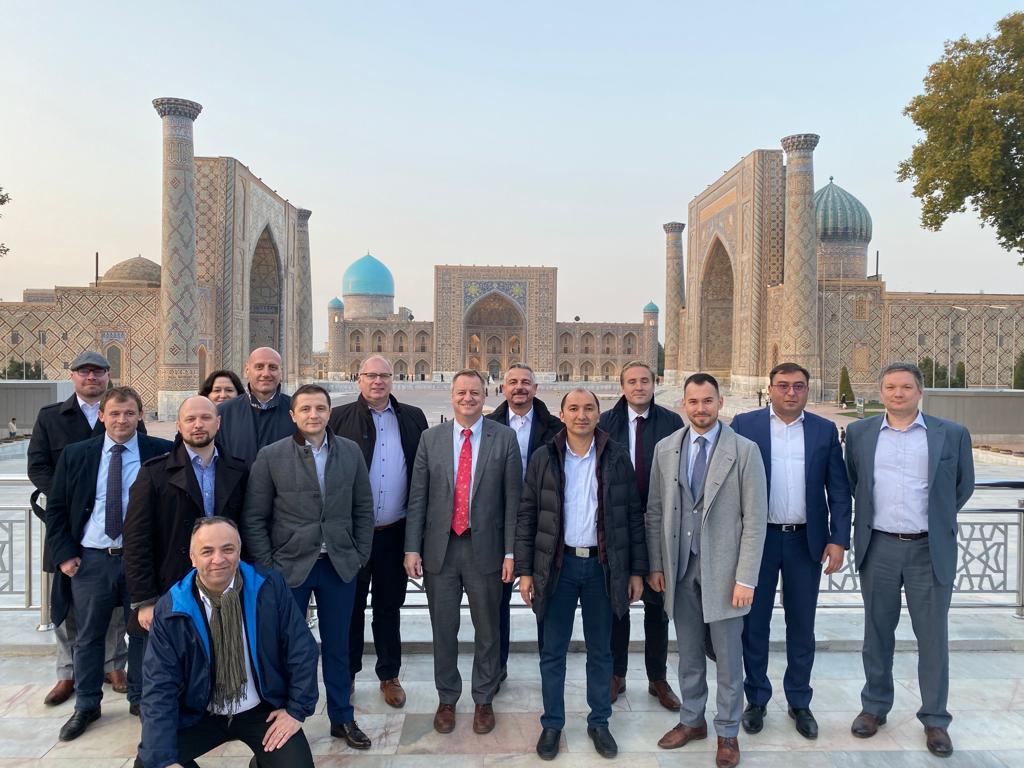 After the completion of the business program, the delegation visited the sights of Samarkand.
Main photo: Johan Vanderplaetse, AEB Chairman, Oybek Khodjaev, Deputy Governor (Hakim) of Samarkand region, Frank Schauff, AEB CEO