07.04.2017
The VIII Northern Dimension Forum was held on 6 April 2017 in Saint-Petersburg. More than 200 delegates attended the event. It was chaired by Alexey Mordashov, Chairman of the Board of Directors PAO "Severstal"; Co-Chairman of the Northern Dimension Business Council and Tapio Kuula, Member of the Board, Fortum Corporation; Co-Chairman of the Northern Dimension Business Council.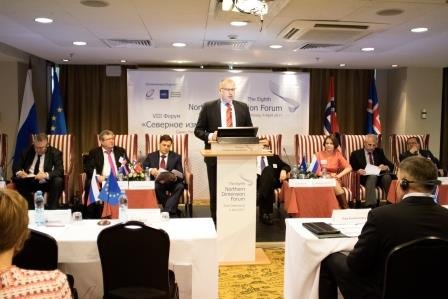 At the forum presentations were made by senior representatives of European and Russian ministries and departments, and company executives. They included: Anastasia Kuznetsova, Deputy Plenipotentiary Presidential Envoy in the Northwest Federal District; Andrey Kelin, Director for European Cooperation, Member of the Collegium, Ministry of foreign affairs in Russia; Vygaudas Usackas, EU Ambassador for the Russian Federation; Rolf Bösinger, State Secretary, Ministry of Economy, Transport and Innovation, Free and Hanseatic City of Hamburg, Germany;  Johan Vanderplaetse, Senior Vice-President, Schneider Electric; President for Russia and the CIS Schneider Electric; Alexander Borisov, General Director, OJSC Scientific and Technical Pharmaceutical Company "Polysan"; Petri Kujala, Managing Director, Fazer Bakery; Executive Vice President, Fazer Group and others.
The forum was also attended by representatives of regional authorities, for example Sergey Movchan, Vice - Governor of St.Petersburg; Oleg Kuvshinnikov, Governor of Vologda Oblast; Veronika Minina, Deputy Governor of the Novgorod region; Maxim Kiselnikov, First Deputy Chairman of the Committee for Economic Development and Investment Activity of Leningrad region.
At the forum roundtable meetings were held regarding: energy, machine building and engineering, ecology and cleantech, transport and logistics, medicine and pharmaceuticals, creative industries - digital solutions for businesses.
The photoreport is avaliable 
HERE
We would like to thank all  sponsors for cooperation with the forum!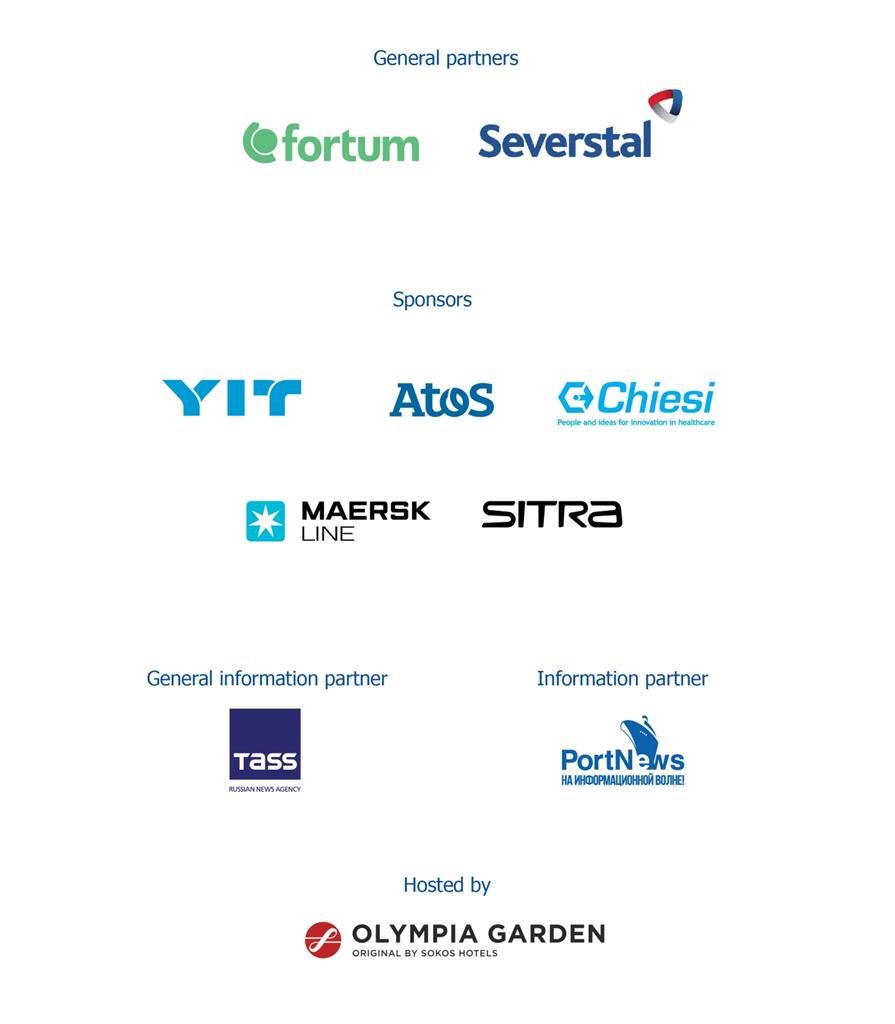 SAVE THE DATE: The 9th Northern Dimension Forum will be held on 5 April, 2018!