31.10.2019
On October 31, 2019, the Security Sub-Committee of SHES Committee held an open event "Travel security – changing landscape".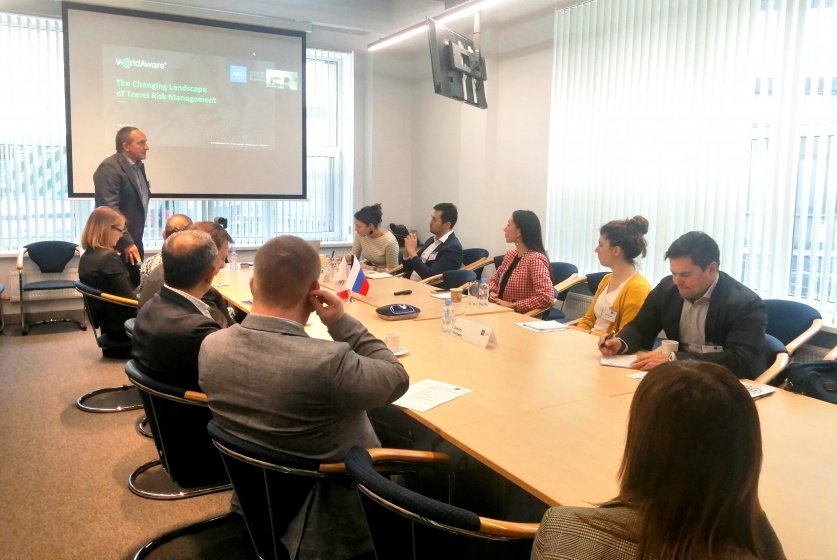 The health and safety of your employees is paramount when they are traveling. While a business trip might go without a hitch most of the time, sometimes things can happen – and when they do, you need robust corporate travel safety and security procedures in place to deal with them. From the issues around personal health and security, to understanding how to get around and interact with the people around, a travel manager needs to make sure that their employees have everything they need to stay safe and well. 
Michael Susong, WorldAware;  Dmitry Fedosov, Hot Line City spoke about their practical experience in travel security services. 
The event was moderated by Dmitry Budanov, Security Sub-Committee Chairman, Elite Security Holding Company.